… and still sometimes does.
The chef-founder of the iconic 90s restaurant visits his favourite (and still fabulous) Mumbai eateries from that decade even today. He told enthuEd Roshni Bajaj Sanghvi, that he eats the same foods at each of them every time. That's a pretty solid endorsement.
Chef Rahul Akerkar's – Top 5 places to eat in Mumbai, India.
1. SHREE THAKER BHOJANALAY 
All of us who have lived in Mumbai long enough know of this first-floor thali institution, located in one of the oldest parts of the city. Akerkar loves the thali just like the rest of us, though he has a prime tip on how to enjoy it better: "I love the meetha dal and meetha kadhi, and I always end my meal with the meetha kadhi on rice, with papad crushed into it." In the monsoon, you can find him there digging into his seasonal favourites of aamras puri, and puran poli.
Address: Building No 31, Dadiseth Agiyari Lane, Marine Lines (East), Ovalwadi, Gaiwadi, Kalbadevi. Call +9122 2206 9916.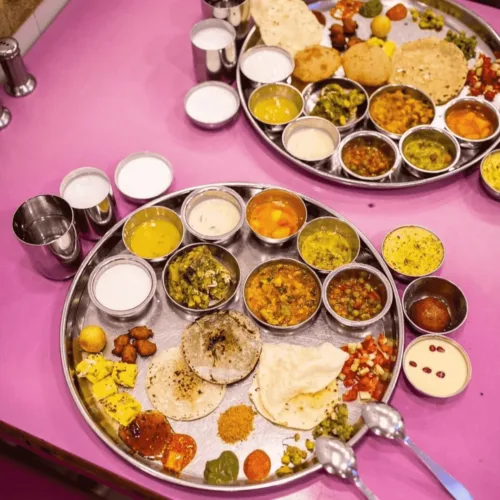 2. THE GHETTO
"I ate popcorn, played pool, and drank," says Akerkar of his evenings at The Ghetto. Haldi-spiked, oversalted, old-fashioned, greasy community baskets of popcorn still glow under the black-lights of this bar. The we-just-came-of-age crowd at The Ghetto should know that a chef approved of this snack 30 years ago.
Address: Opp Tirupati Apartments, 30B, Bhulabhai Desai Marg, Breach Candy, Mahalakshmi. Call +9122 23538418.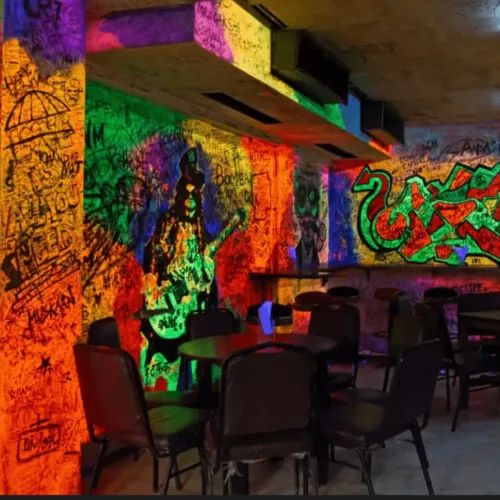 3. MADRAS CAFE
"I always have the little idlis, and the medu, it is always light and fluffy", says Akerkar. And when he's not having either, he has the uttapam.  
Address: Kamakshi Building, Ground Floor, 391/B Bhaudaji Road, Matunga East. Call +9122 2401 4419.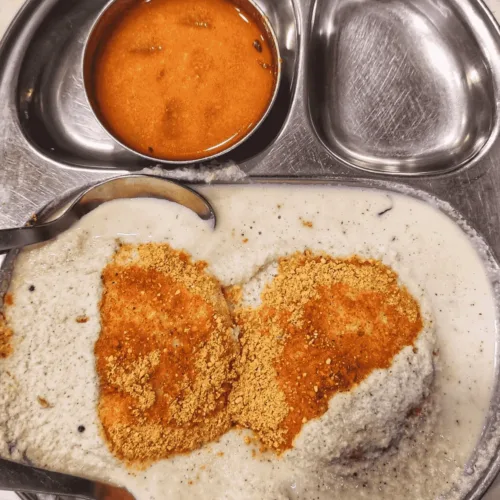 4. TRISHNA
Akerkar's standard order here starts with "the squid or tisrya sukke, in the dry green-brown coconut masala", and follows with "mushroom chilli, a Chindian thing that is so bad, it's good".
Then he has the kane fry (also known as muddoshi or ladyfish). The dal Hyderabadi was once a favourite, but the recipe seems to have changed. "I never liked the crab, because it always had TOO much butter."
Address: Sai Baba Marg, next to Commerce House, opp. Kalaghoda Cafe, Kala Ghoda, Fort. Call +9122 22703213.


5. KEBAB KORNER at NATARAJ HOTEL (now the InterContinental) 
Before Kebab Korner was at The InterContinental Marine Drive, it was at predecessor Nataraj Hotel, which was torn down to make way for the new property in the early noughties. Akerkar's favourites here have straddled the decades before and after: chicken tikka, seekh, and a really good Kerala parotta. (This may since have been renamed the laccha roti.) "I always followed it with 12 paans, the ones they gave gratis on the way out," he says.
Address: InterContinental Marine Drive, 135, Marine Drive. Call +9122 6639 9999