These five women-led, sustainable food brands will make you eat and shop better, says Namrata Tanna, founder of Boxes of Goodness.
It all began when Namrata Tanna started The Mumbai HomeChefs Community, a free and verified repository of tiffin services across Mumbai, for people looking for home-cooked food during the pandemic.
While speaking to these tiffin service providers in the city, Namrata realised that many of the women preparing these meals did more than just cooking delicious home-cooked meals. They also represented their own communities, through small-scale packaged foods. And that's how the seed for the idea of Boxes of Goodness was planted.
Boxes of Goodness (BoG) is a socially responsible and sustainable gifting venture that curates gift hampers that champion socially responsible brands, women-led startups, NGOs, farm-to-table initiatives, and brands that are ethical and conscious. Indeed, these are young, emerging women entrepreneurs building homegrown food and lifestyle brands. But equally importantly, they curate products that are sustainable, have an element of giving back to society and are entirely craveable, offering a sense of discovery and delight.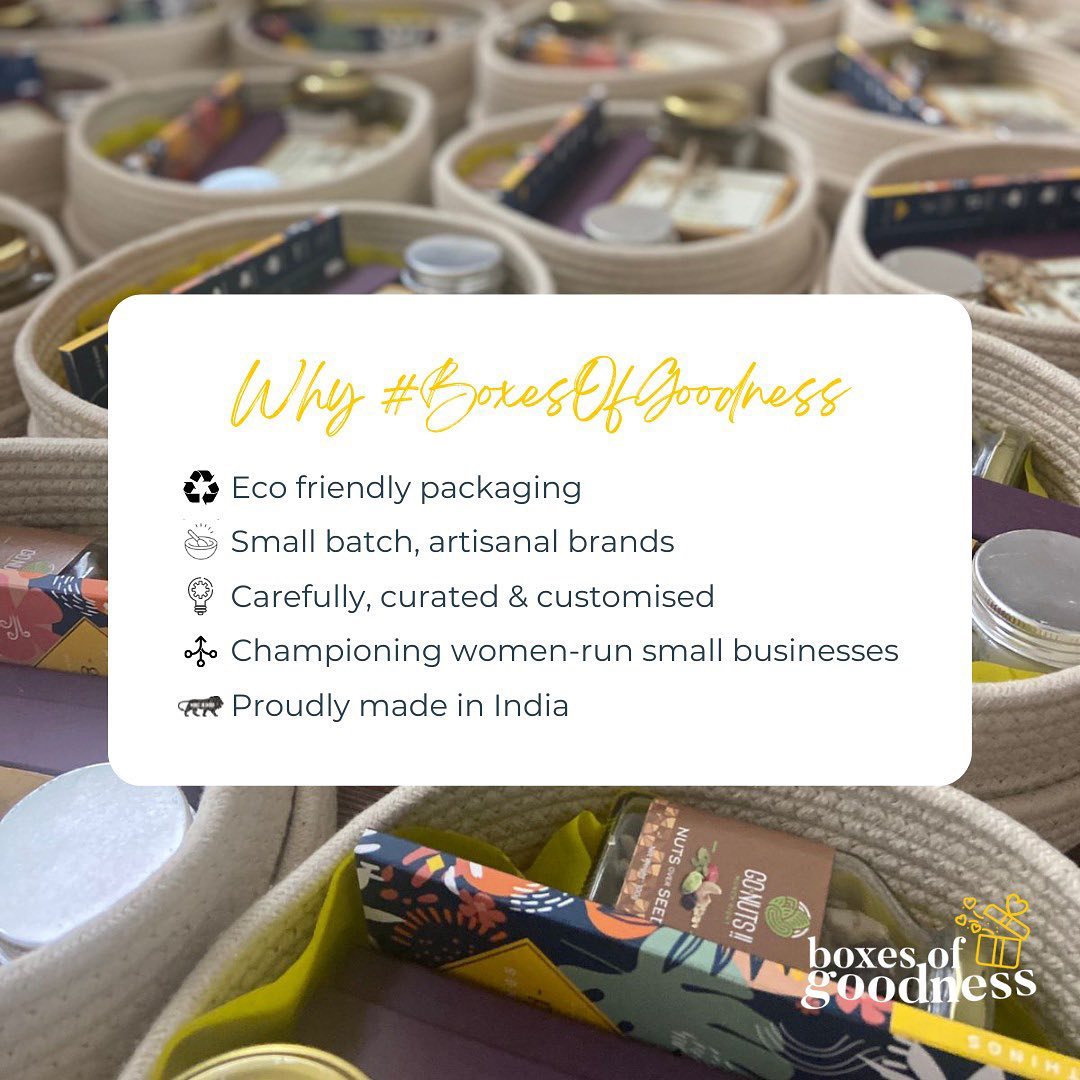 We're a country that's heavily into festive gifting. Namrata wants to layer this culture of generosity with winsome, aesthetically pleasing gifts. And so, with BoG, Namrata emphasises "high-quality, sustainable gifting solutions", with a lighthearted, light footed approach. BoG's pre-curated gift hampers have names like "Binge Bindaas" and "Self Care", and come in sizes from Indulgent to Mini.
In this guide, Namrata picks out five unmissable, gorgeous, women-led food brands (from Boxes of Goodness' partners) that should be on our shopping lists.
TARU NATURALS (MAHARASHTRA)
Started in 2015 by Ruchi Jain, Taru Naturals is a fair trade network of more than 10,000 small-scale farmers. It focuses on conserving rural livelihoods and doubling the growers' incomes, all through natural farming. Taru Naturals does this by connecting these small-scale farmers to markets that want healthy, pure and organic produce.
From plants to baby foods, Taru Naturals offers all manner of clean foods. Their range includes pancake and dosa premixes, millet noodles, organic teas, heirloom rice, and much more. In 2021, Taru was awarded the 50 small businesses award by the United Nations.
Shop here.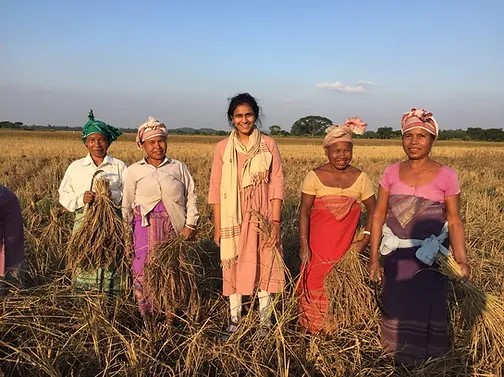 PEEPAL FARM FOUNDATION (HIMACHAL PRADESH)
Located in Dhanotu village near Dharamsala, Peepal Farm Foundation is a multifaceted women-led social enterprise that is both a stray animal rescue organisation, and an organic farm.
They began with growing herbs on their farms, and have since been slowly expanding their offerings into home-brewed kombucha, granola bars, tea, and peanut butter (including one for dogs!). PFF's products are all handmade and they include everything from vegan food and upcycled decor to organic skin products and kombuchas. In striving to reduce waste, PPF's packaging is minimal. All of their profits are directed towards rescuing animals.
Shop here.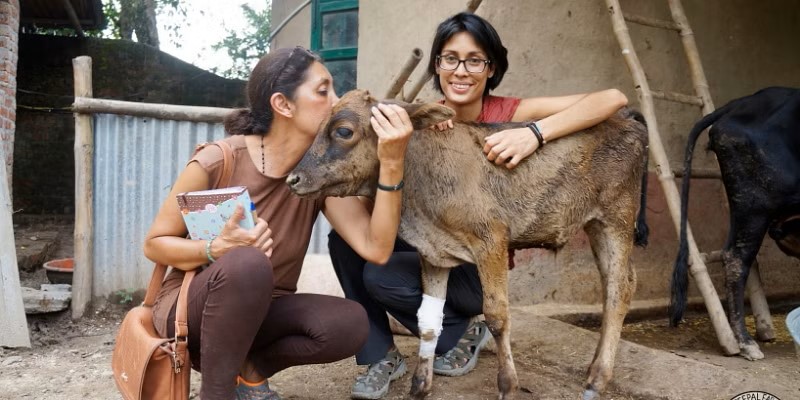 BLACK BAZA COFFEE (KARNATAKA)
Black Baza Coffee's initiative, led by Arshiya Bose, partners with over 650 smallholder coffee producers and practises coffee foresting in the Western Ghats. This social enterprise not only preserves the livelihood and autonomy of the smallholder coffee producers, but also aims at conserving the biodiversity at large, through friendly-farming practices. Black Baza not only offers a wide selection of roasts, but also coffee-brewing equipment, cups, coffee flour, sun-dried pepper and cardamom, and cascara.
Shop here.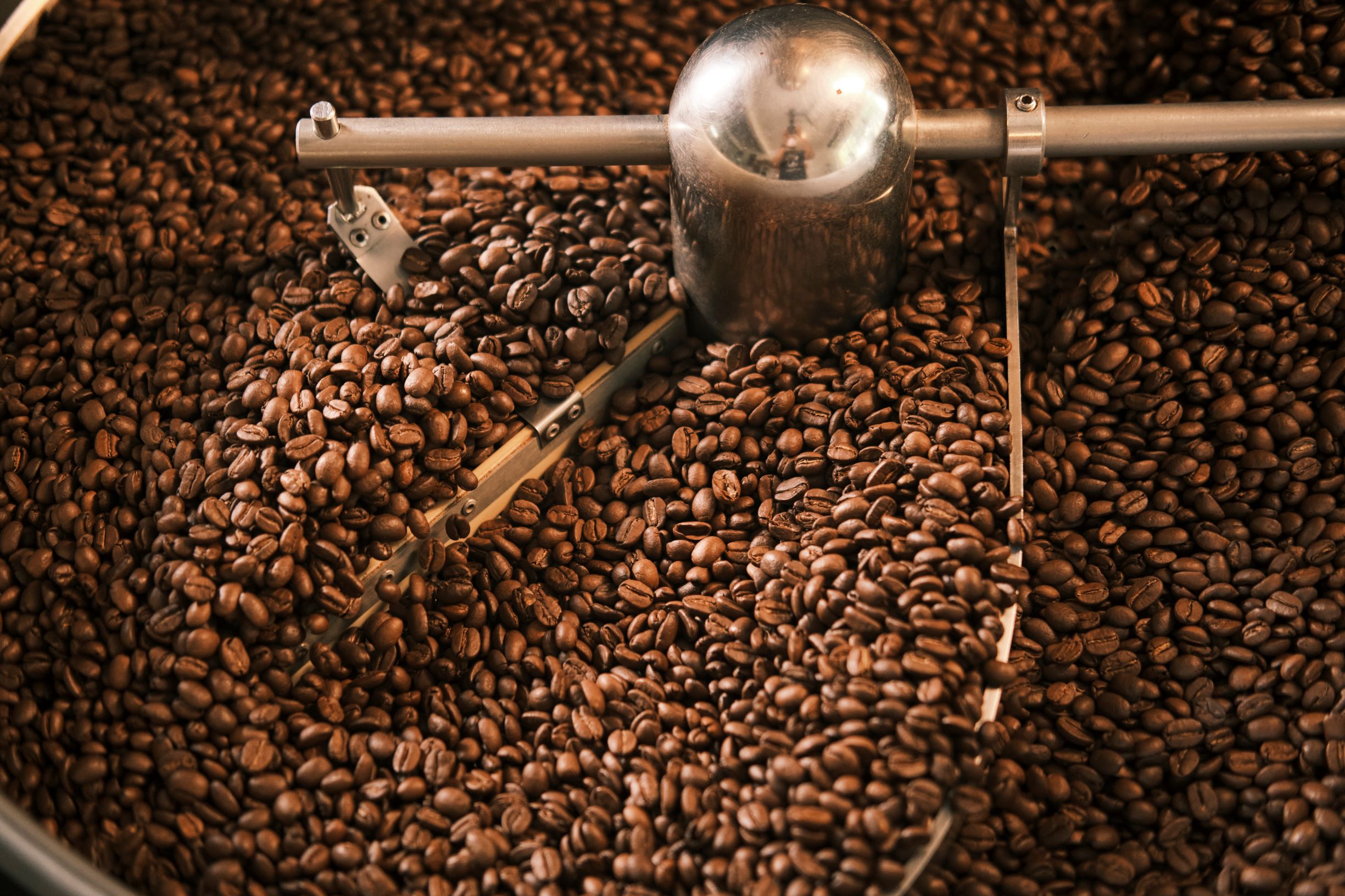 AAZOL (MAHARASHTRA)
In Marathi, Aazol means "maternal grandparents' home". Apurva Purohit and her son Siddhartha started Aazol in 2021 and offers food reminiscent of an Aaji's (grandmother's) kitchen.
This organisation creates a marketplace for traditional and regional foods made by self-help groups (SHGs). Aazol's catalogue has more than 30 products. To source these, they work with more than 6,000 women from 12 SHGs.
Aazol's products fall into six broad categories: healthy sweets, rice and flours, chutneys, papads, masalas, and traditional specialities like poha dangar raita mix. Among their best sellers are products such as kokam agal, dink ladoos, and amla gulkand.
Shop here.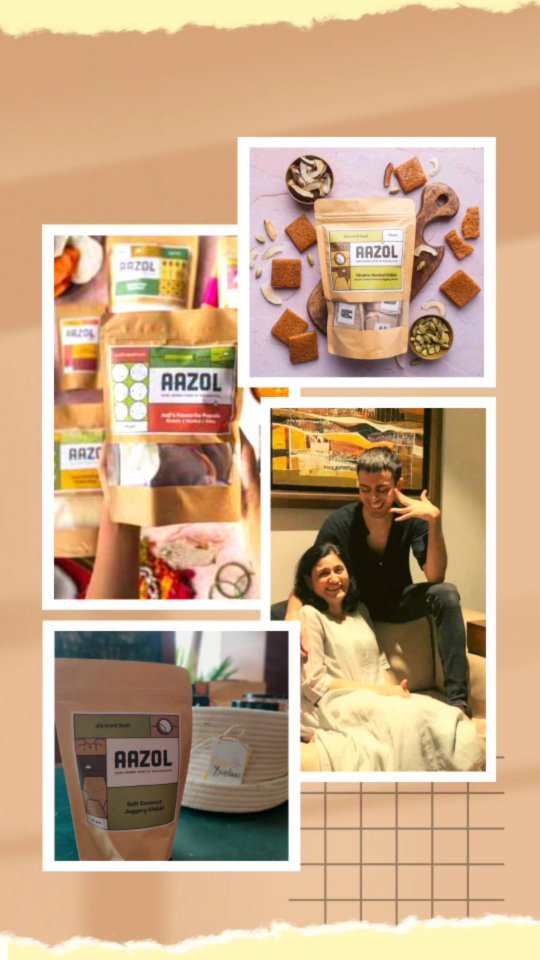 MAATICHA (MAHARASHTRA)
A family-run farm, Maaticha is the result of the third-generation farming family. They source pure, single-origin, mono-floral honey in collaboration with tribal beekeepers across India. Their sole objective is to sell what they eat, in keeping with age-old traditional and natural farming techniques.
Maaticha sells a variety of honeys – wildflower, wild jamun and tulsi – along with moringa leaf powder, raw mango murabba, and cashew butter.
Shop here.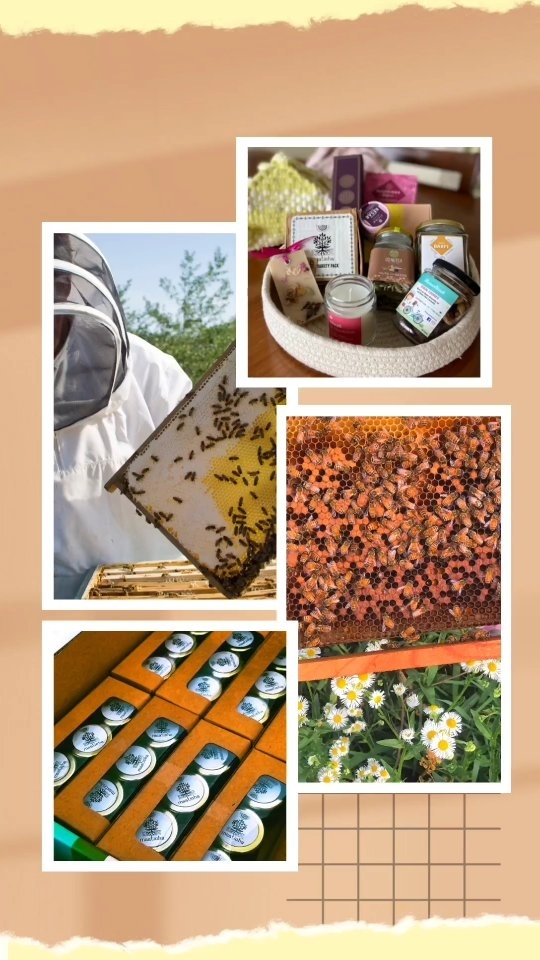 Boxes of Goodness' guide to some of their in-house favourite products for gifting
Wake up & Smell the Coffee #BoxofGoodness is an all-things-coffee hamper with distinctive, homegrown coffee brands from across India and other coffee-related equipment and treats.
Namrata believes that kicking off the day with a hearty breakfast sets you up for success. The Rise & Shine Breakfast #BoxofGoodness curates 'interesting and nourishing breakfast goodies' from socially conscious brands.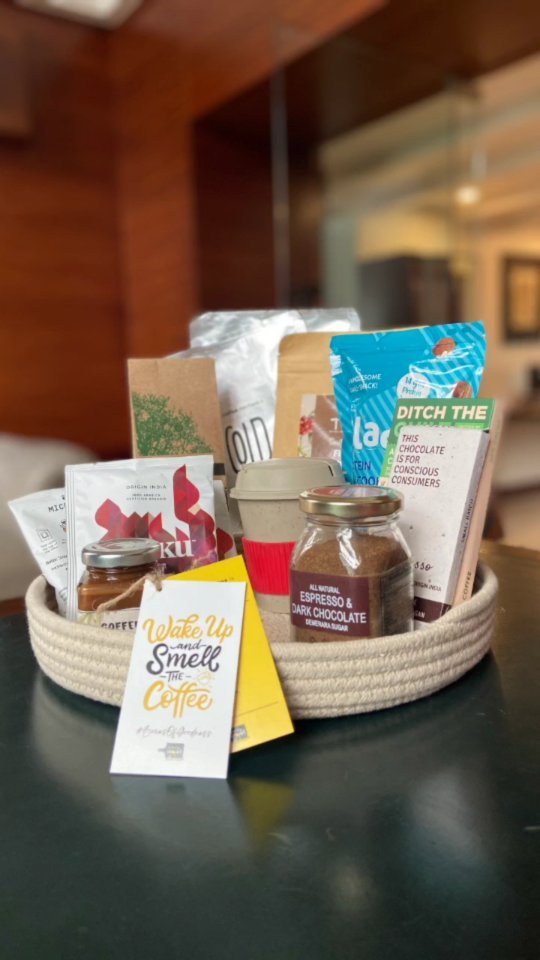 The Binge Bindaas #BoxofGoodness has guilt-free sweet and savoury snacks, such as sorghum puffs, makhana, oats and seeds crackers, and soft jaggery chikki.
The Self Care #BoxofGoodness has body oil, face mist, lip balm, body scrub, and other such indulgences, all from home-grown, artisanal brands.

We hope you enjoyed this enthuGuide on 5 of the best Women-led Brands in India for Gifting in 2023, brought to you by enthucutlet.