Dreamy landscapes, delicious food, incredibly rich culture are just a few of the many reasons to plan that trip to Manipur in December. We spoke to Zeinorin Stephen Ankgkang, founder of Hill Wild who let us in on 6 can't-miss food spots in Manipur  for that quintessentially local experience!
1. SHOSA'S KITCHEN
Specialising in Tangkhul cuisine, a fusion of tribal Manipuri cuisine, Shosa Kitchen is a quaint cafe with a black board menu of a few standard items and seasonal rotational specials to always watch out for! Come here for a Vegetarian or a Non Vegetarian Thali of rice, dal, boil, chutney or sample their Beef Shinju or Smoked Pork with Kahathur. Don't forget to end it all on a sweet note – we hear their baked yoghurt is exceptionally good and it comes in a few different flavours!
Address : Opp. Chingmeirong Police Outpost, Chingmeirong, Imphal, Manipur 795010, India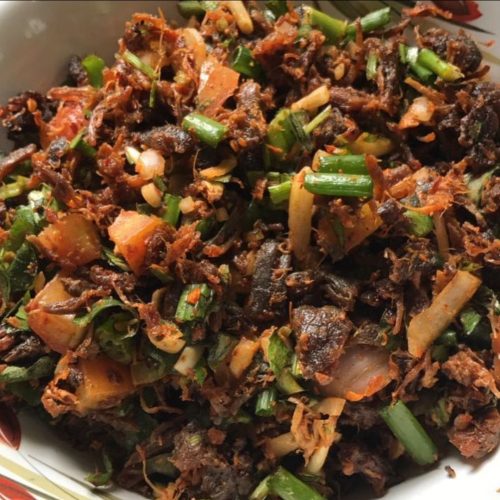 2. CLASSIC GRAND IMPHAL

If you're wondering what a hotel is doing in a list of local eateries – we'll tell you why! Zeinorin recommends anyone who visits Imphal to live at Classic Grande not just for a comfortable stay but also the food. The chefs take great pride in the local cuisine that is exhibited through their Ushop – a traditional Manipuri thali served on a banana leaf comprising more than 15 elements including a variety of thongba (curries), black aromatic rice, banana stem and dessert.
enthutip – The hotel also helps organise local culinary trips for guests to get a glimpse of the city's food scene. So if you're not much of a planner – they've got you covered!
Address : Mamang Leikai, Chingmeirong, Imphal, Manipur 795010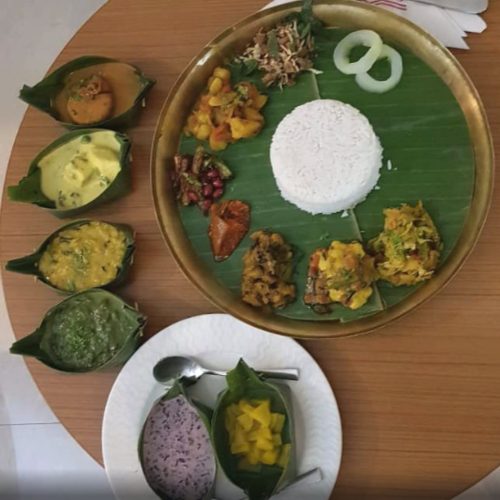 3. FORAGE
Reimagined Manipuri cuisine, slow food and an experiential space! Forage is a pit stop for Zeinorin every time she's in the city and wants to eat a light refreshing meal. Started by partners Korou Khundrakpam and Kundo Yumnam, the food at Forage is divided into two categories: Neighbourhood that brings to light traditional food of the region and Elsewhere which is Mediterranean food but with a local twist. The space is also home to art exhibits on some nights and gigs on the other.
Come here for Pork Pakham, Singju, Chicken Oo-morok, Quail and Heimang or Roselle Kombucha!
Address : 2nd Floor, KokSamLai Tower (oppt. Thau Ground), DM College Road, Thangmeiband, Imphal West, Manipur 795004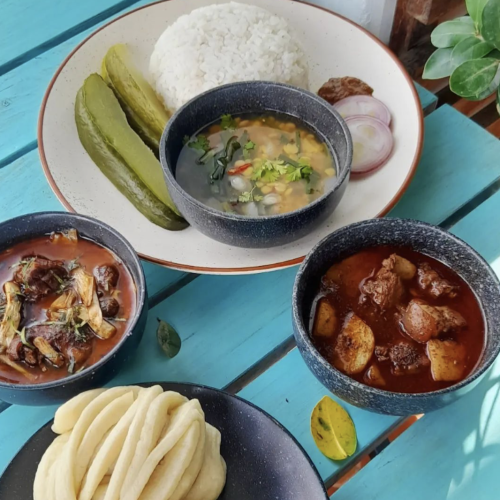 4. HOTEL NAMBOL BORA
Located 15km away from Imphal is Nambol Bora Baazar, an open market that is known for its local Manipuri snacks, like a variety of 'boras' (fritters), salads and other munchies!
One such spot is Nambol Bora Hotel. Come here for their Khajing bora (shrimp fritters), Yeroom bora (egg fritters), Tharoi bora (snail fritters) and lots more.
Address : Sabal Leikai, Manipur 795134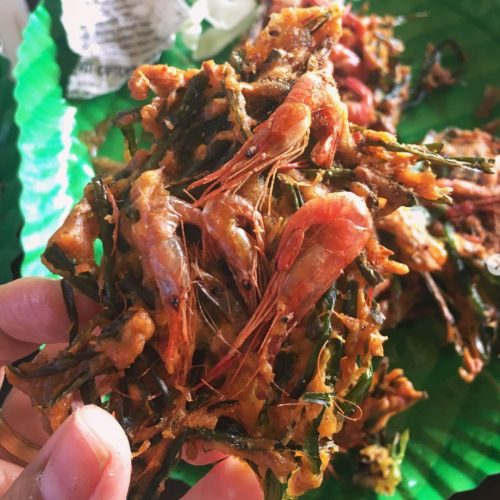 5. TWO BROTHERS
When you're taking that weekend trip from Imphal to Ukhrul and the pocket is tight but the appetite is still hearty, a meal at Two Brothers is the ideal fit. This is as local as it gets. Run by Two Brothers, this lodging facility does extremely wholesome thalis and is a pitstop for most locals in the neighbourhood.
Their thali comes with pork/chicken stew, boil, dal and rice.
Address :  Ukhrul, Manipur 795142
6. THAPO'S WINE
Everytime Zeinorin has visitors, she always takes them to Thapo's Wine in Ukhrul. This space is run by a young gentleman called Aleks who mastered the craft of distilling plum wine from his father. You can either enjoy a few glasses at this small joint where he serves seasonal boiled vegetables or corn to accompany your wine or you can grab a couple of bottles and take them back to your stay!