The joy of cooking is directly proportional to the joy of eating and vice versa.
2023 is the year to cook, feed, and entertain more. Here is the nudge you need: five eclectic kitchenware brands that we are excited to make use of this year.
All brands retail from ₹ 500 upwards so they're great for gifting and for upping your hosting game!
Here are our top 5 homeware brands in 2023.
1. GREEN HEIRLOOM
If you've been looking for a sign to switch out your nonstick pans with something more sustainable (and healthy), here it is. Green Heirloom was born out of a desire to celebrate traditional Indian cookware and support the legacy of skilled artisans who rely on this occupation. Find everything you fondly remember spotting in your mother's kitchen – from cast iron cookware and terracotta, stoneware and copper – all of which tell their own story.
enthuLoves:  The bronze puttu maker, the bronze tadka pan, the clay unniyappam pan, and the rose cookie acham mould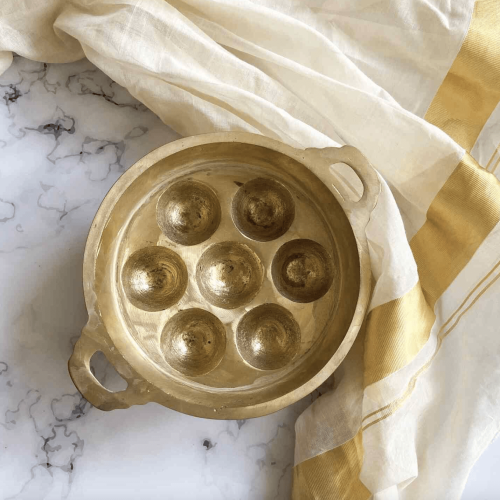 2. ZISHTA
Taking what existed and making sense of it for the modern world – Zishta brings back yesteryear tools by recreating them with the same artisans who mastered the craftwork skills from their ancestors. There are tin vessels from Kumbakonam, copper pots from Maharashtra, urulis from Kerala, and iIron vessels from Odisha to name a few.
enthuLoves: Eeya chombu to make rasam, Manipur black pottery 'loree hamlei' gravy pot, West Bengal neem wood salad bowl or salad mixer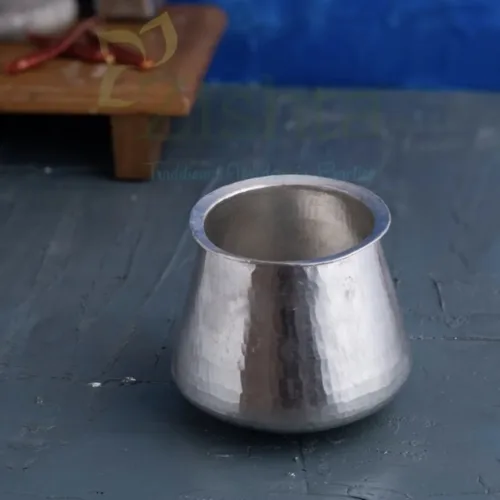 3. TA.DA
If there's one thing we all learn to embrace growing up is that nothing is perfect and there's something rather endearing about the imperfections. Ta.da strives on this belief to create plateware that is out-of-sync yet extremely beautiful with hand-drawn lines, abstract motifs, and joyful designs.
enthuLoves: The Praising Plantain and Purple Lord of the Rings dinner set, the Neyth reimagined mugs, the Broken Beautiful serving bowl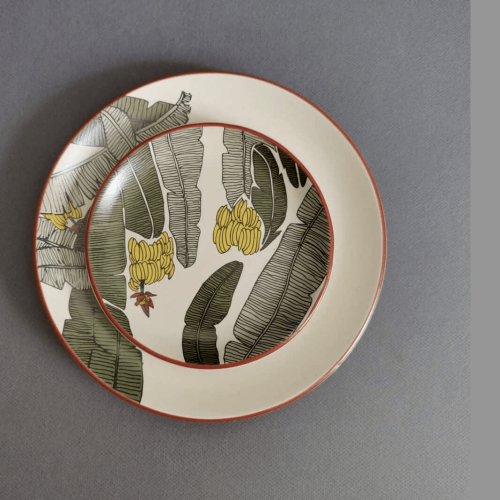 4. ELLEMENTRY
We stopped scrolling when we spotted the terracotta curd setter. Ellementry is like a solid old friend who knows what you need without you having to tell them. If you're moving into a new home and revamping your kitchen – find everything from baking dishes to belans and butcher boards, or cake to cutlery stands, all in one place.
enthuLoves: summer breeze coconut bowl, swirl and grind mortar and pestle, terracotta curd setter with wooden lid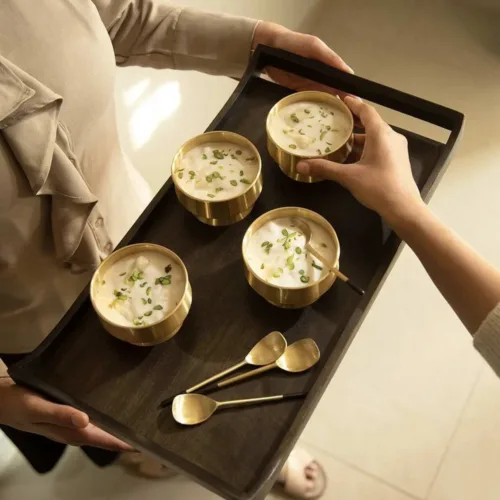 5.WHITE HILL STUDIO
A mesmerizing ode to explorations in the Himalayas, every collection of tableware by White Hill Studio brings you closer to the happiness, comfort, and thrill one experiences in nature. White Hill's founder Nandita Aron creates pieces that draw inspiration from her personal experiences – among the tall deodar trees in Shimla, or midnights spent in Mashobra – to instill delight through dinnerware.
enthuLoves: Tara & Frederick Appetiser plates, the Scarlet bowls, and the Paaro collection