At Green Heirloom, Kaviya Cherian preserves the form of traditional cooking vessels by marrying them with modern ways of cooking.
My grandmother – Ammachi – is a wonderful cook; I can sing ballads about her fish curry and duck roast, dishes she would cook for the family when we visited my grandparents' home during my summer break. Once I started cooking, I would try to replicate her recipes, but I simply could not effectively do so. It took me a while to figure out that it wasn't a secret ingredient or technique that she was hiding from me that might have limited my renditions. It was, in fact, her treasured traditional, well-seasoned cooking utensils which made all the difference to the flavour of these foods. And so, I started using cast iron pans, clay pots, and bronze urulis. There was no turning back.
Cooking in these traditional cookwares brings a sense of nostalgia, connecting us with the ways in which our ancestors used to cook. In addition to this sense of nostalgia, traditional cookware is believed to impact the taste of food substantially. For instance, the taste of making a fish curry in a claypot cannot be replicated in any other cookware. This is because the clay used to make the pot has a porous nature that allows the food to cook slowly and evenly, resulting in a richer and more complex flavour. The fact that these utensils are toxin-free is a bonus to it all.
Bronze urulis, kindis, and kinnams have become ubiquitous with Kerala's handicrafts and ayurveda practices. It is not uncommon to spot bronze vessels used as decorative showpieces in homes and hotels alike, often adorned with colourful flowers. But these showpieces are also everyday things: utensils and vessels that last for generations.
Traditional cookware, like cast iron and bronze, is known for its durability and longevity. These materials are made to last a lifetime (if not more), and are even passed down as family heirlooms.

One of the reasons why traditional cookware is so durable, is because of the materials that are used to make them. Cast iron is made from molten iron that is poured into a mould and then cooled down. This process creates a strong and durable material that can withstand high heat and heavy use. Similarly, bronze is made by mixing copper and tin, creating a strong material that is corrosion resistant.
Traditional cookware also holds cultural and emotional significance to the families that own them. These pots and pans are not only cooking utensils, but also carriers of the memories and stories that make up a family's history. Using them in the kitchen is a way to connect with the past and keep the memories of loved ones alive.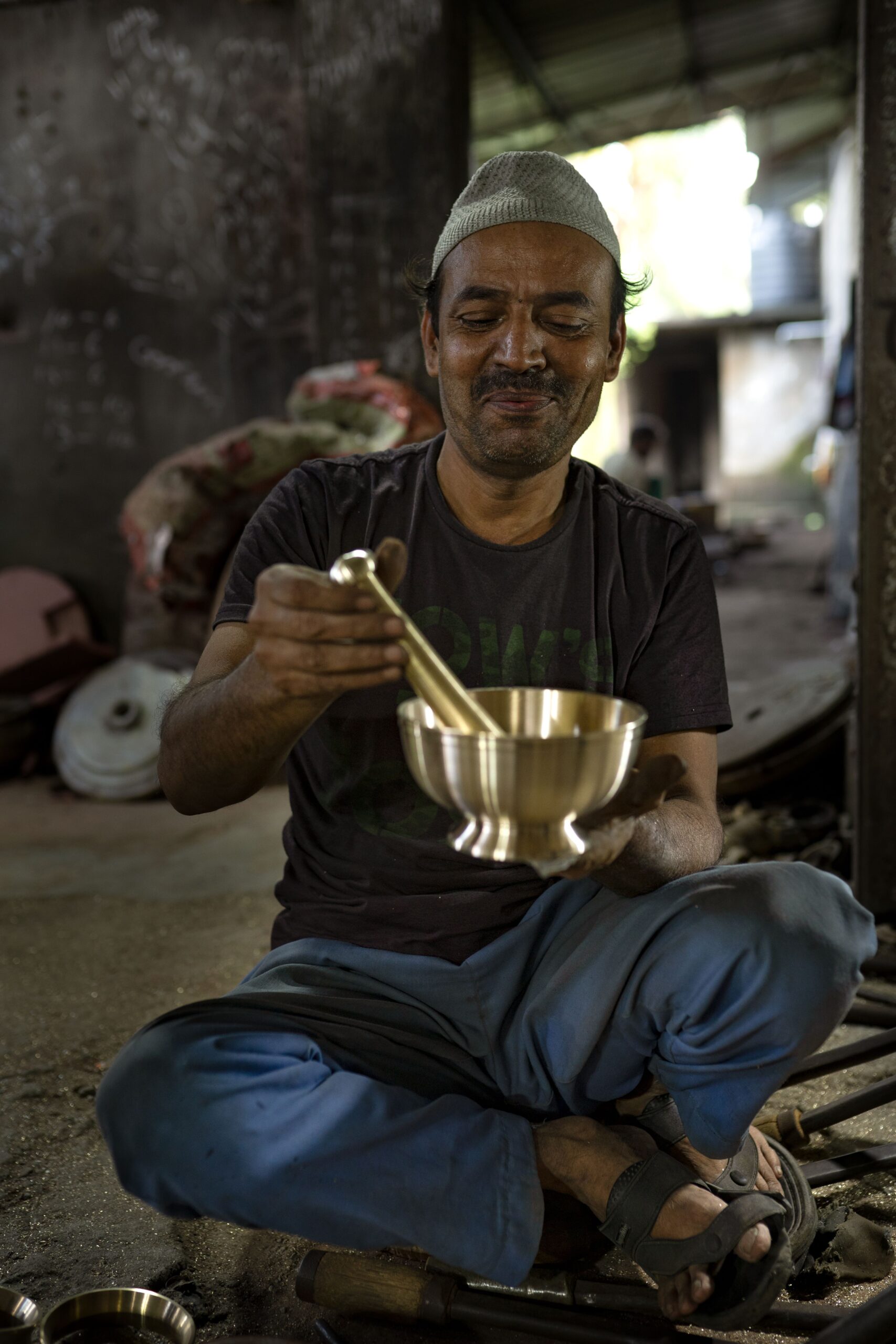 When I started Green Heirloom in August 2020, we wanted to reintroduce bronze cookware and serveware to modern kitchens. We have taken traditional cookware designs of yore and transformed them into contemporary products that can seamlessly fit into a modern kitchen. The goal is to preserve traditional crafts while making them relevant to today's young cooks. The result is a range of cookware products that are not only functional but also aesthetically pleasing.
Take for instance our bronze uruli, which is made via a long and painstaking process, and literally forged in fire. Traditionally, these urulis were large and well suited for joint families where large quantities of food were prepared over the 'verakku aduppu' or clay stove, fueled by wood and coconut shells. They became redundant when the size of the families and the space in the kitchen shrunk. Hence, at Green Heirloom, we use design intervention to bring these back into the modern kitchen. Instead of attempting (and failing) to sell large bulky urulis, we make bronze skillets, sauté pans, casseroles, and other utensils which can be used on a day-to-day basis, to cook for small numbers of people as well.
There are pockets in Kerala where small-scale production units have been making these traditional vessels for generations of cooks. A little town called Mannar in Alappuzha district, also known as the Bell Metal Town, has housed such craftsmen for decades. Once a bustling town in demand for its quality products, Mannar's small-scale bronze industry has been falling apart in recent years. As a result of this, grant workers from West Bengal, Odisha, Bihar, and Uttar Pradesh, called 'athithi thozhilali' (or guest workers) in Malayalam constitute the majority of Kerala's manual workforce currently. At Green Heirloom, these workers are a vital part of our team of craftsmen.
We own a piece of history and legacy when we buy bronze vessels from companies or craftsmen that responsibly source them and pay the artisans their fair share. Cooking on Green Heirloom's cookware is designed to fit seamlessly into our modern cooking lives while retaining the authenticity and cultural heritage of traditional cookware. They provide a unique experience – one that combines the nostalgia of traditional cookware within the comfort and convenience of our modern kitchens.
Green Heirloom is trying to bridge the gap between the past and the present, offering a sustainable and eco-friendly cookware solution that caters to the needs of the modern kitchen. By respecting the wisdom of traditional cookware and leveraging design intervention, we have created a product that is both functional and beautiful, making it a valuable addition to any modern kitchen.

PHOTO ESSAY: The process of making a Green Heirloom product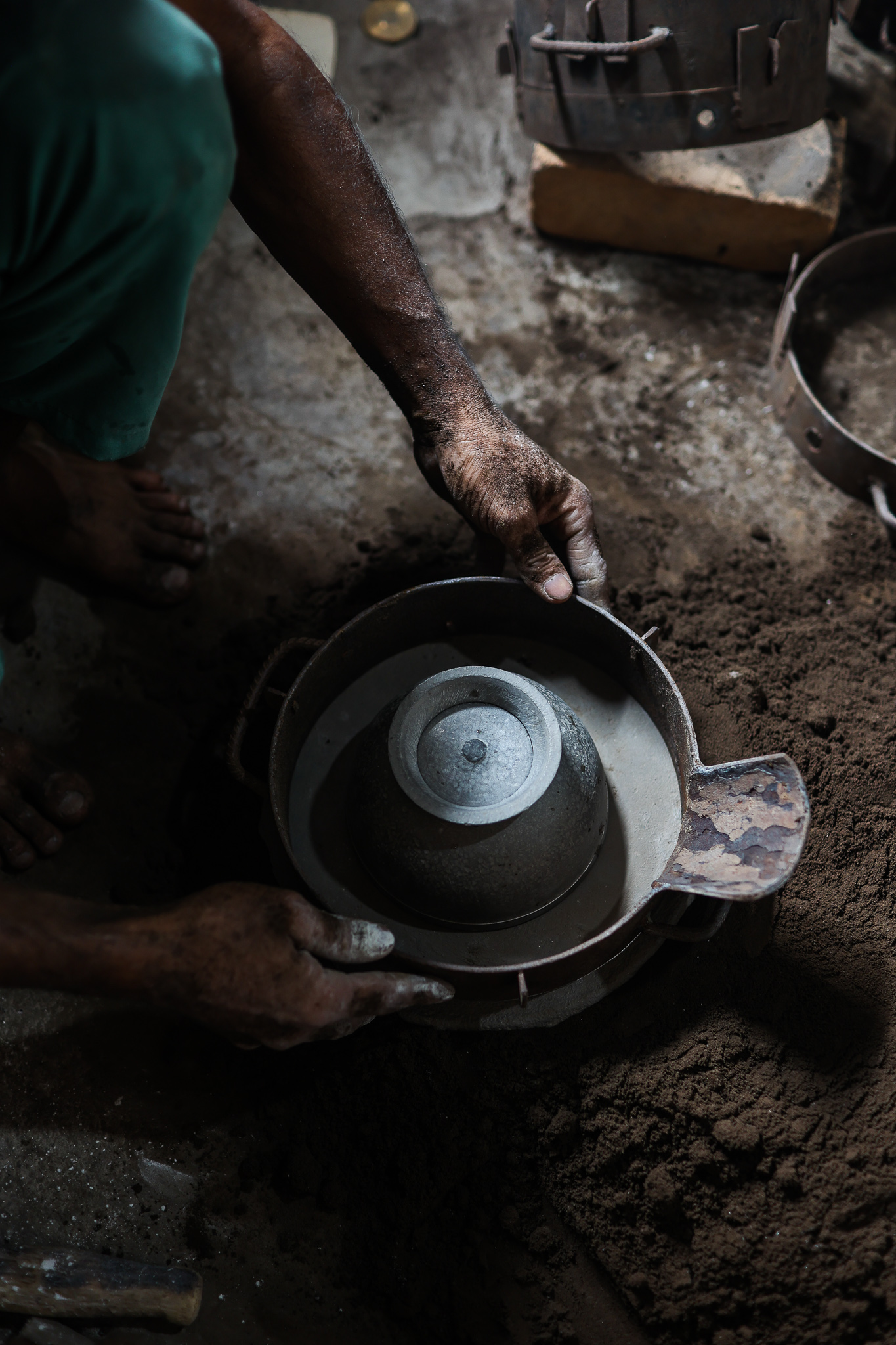 *Image Credits: Sana Javeri Kadri

We hope you enjoyed this original essay by Green Heirloom on their Product Design, brought to you by enthucutlet.