In Mumbai, Yoko's gets its sizzlers sear right.
It was in my mid-20s when friends, on learning about my sizzler virginity, vowed to break it. The location chosen was Yoko Sizzlers, that iconic joint on Hill Road, Bandra. While my friends had their own reasons, it appealed to me because its presence on Hill Road automatically gave it some cred. It has fed filmstars, sportspersons, and politicians since its launch in 1986. And a bonus – the place was as old as me, which felt special.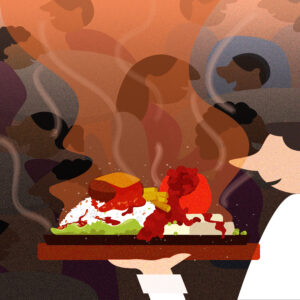 When you approach it, Yoko's announces itself with a bright green signboard. At first glance, it looks like any Indian multi-cuisine restaurant, packed with families, with the barest of decor. Its menu fits in perfectly with the Indian penchant for more is more – offering burgers, sandwiches, fried rice, soup, toast and, the star of the scene… sizzlers. Once the order is placed, the wait begins, eyes turned towards the kitchen door for those first telltale signs of smoke and sound. As sizzlers make their way to other tables, the aromas whet the appetites of the room. Then, finally, the waiter comes over, his body obscured by smoke wafting from the dish, its sizzle the only sound around.
Sizzlers in India mostly follow a set format – a cast iron platter, with a medley of rice or noodles placed on cabbage leaves, topped with a protein in a heavy, flavourful sauce, accompanied by a mound of lightly steamed vegetables, and fries by the side. It felt apt trying my first sizzler in Mumbai, after all, it was in Mumbai that Businessman Firoz Irani[c] and his Japanese wife opened India's first restaurant dedicated to the dish – matter-of-factly called Sizzler in Fort. Irani was inspired by the dish he ate in California and decided to add his own, over-the-top, Indian spin to it. Since my first one at Yoko's, I've eaten sizzlers across Mumbai and Goa, but none have matched up.
The impressive sizzler menu at Yoko's is divided according to the main ingredient, each with its own slogan. There are veg sizzlers You just can't Beet; a seafood range that is Shrimply the Best; and mutton sizzlers that are GOAT standard. A sizzler is a showstopper in any restaurant, but at Yoko's, all eyes are on them. There is something for any kind of fussy eater, particularly children (who get their own menu). Every Yoko sizzler has the same base of veggies – carrot, cabbage, cauliflower, French beans, green peas, spinach, and a sliced tomato. In the meat section, there is chicken, mutton, and steak.
Conversations with Bombay friends reveal that back in the day, eating a sizzler at Yoko's was a luxury, a once-in-a-while family outing. One friend believes that Yoko's was memorable because it came with a lot of firsts: Worcestershire sauce on the tables, homemade iced tea before it became a café staple, prawn and mushroom cocktails, a whole lobster atop a sizzler.
It wasn't a typical Bombay dining menu. It felt premium, but Indianised enough, and with portion sizes that were value for money. In addition, Yoko's has always been a place that would appeal to children: they had table-mats with puzzles and games, the plates were loaded with fries and cheese, and the food was always soft, creamy, and not too spicy.
Today, Yoko's has branches across India, in UAE, Qatar and the UK. And the Bandra branch remains crowded, even on weekdays. The only change has been the prices, which have now crept up to Rs. 1,600 per person, for a meal. Post pandemic, dining out isn't just about good food or drinks, but about the experience. And what better experience than watching food smoke and sizzle its way to the table, stinging the eyes, sending aromas wafting up the nose, and scalding the tongue? Restaurant trends may come and go, but a sizzler will remain. As will Yoko's. Diners will continue to flock there for the show.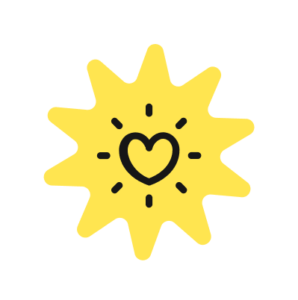 Two writers reflect on their city's iconic sizzler spots, here is Joanna Lobo on the Mumbai icon. You can read Apoorva Sripathi's essay on her favourite sizzler spot New Yorker in the Nungambakkam area of Chennai, which will compel you to go have one.