Have you really breakfasted if you haven't done it the Indori way? From poha to jalebi, pakwan to puri – here are the five places Chef Amit Pamnani swears by.
1. Saini Ussal
When Santosh Saini opened shop about 37 years ago – he started by serving just some good ol' ussal poha! Ussal poha quite literally is equal parts of poha and ussal eaten together. When he got really good at it, he decided to innovate. Today Saini's ussal poha is a layered treat with poha, an ussal made with sprout and chunks of soft paneer, tarri (of course!), a dollop of curd, freshly chopped onions, pomegranate pearls and dry fruits.
P.S also come here for their aloo and mirche bade and piping hot jalebis!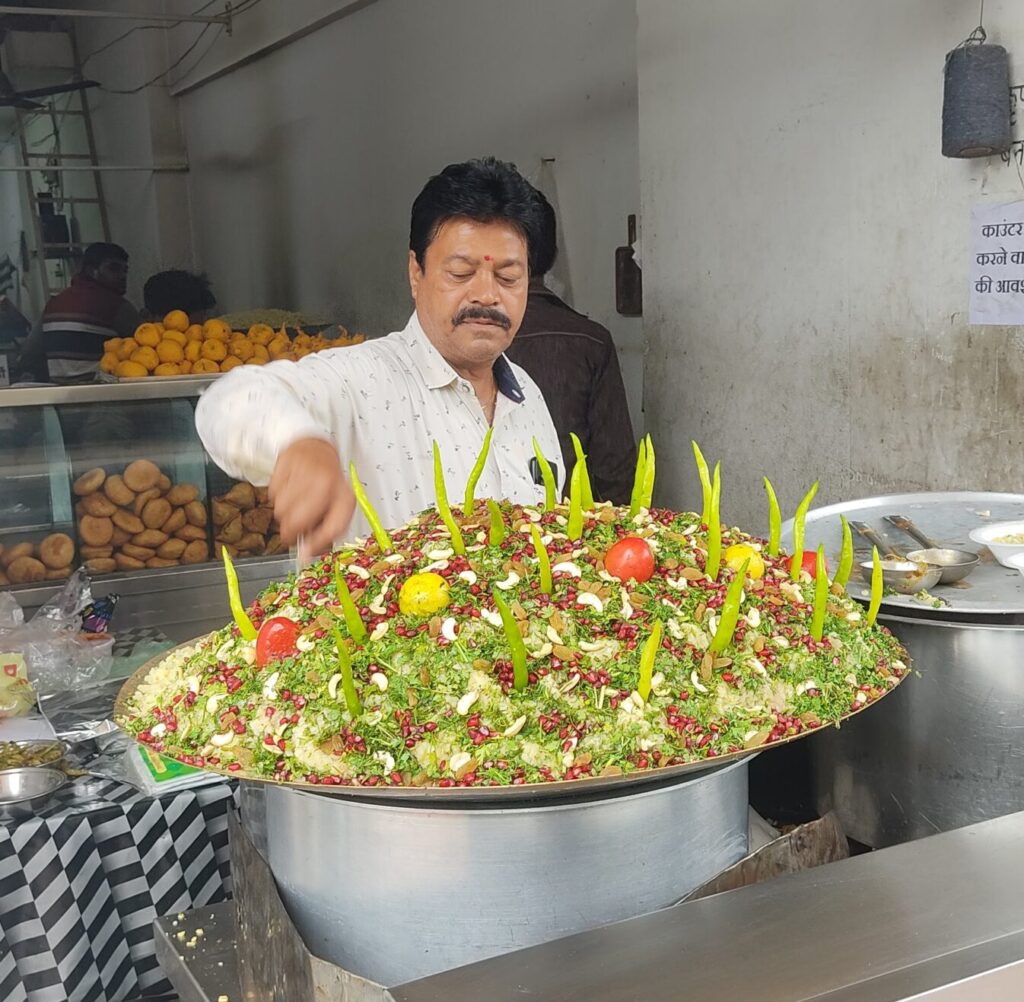 2. Prashant Poha
Yes, Indore really loves its poha and the credit for this goes to Prashant Poha – the OG guy who brought the poha-eating ritual from Mahashtra to the city in 1949. While a Maharashtrian poha is made by cooking the poha with the onions – Indori poha is in fact served with raw onions on top. Prashant's Poha is as classic as it gets – poha, usal, sev onions, and lime that come in two varieties based on your spice tolerance.
P.S while you're here, also get the Aloo Kachori, pressed and served with a thin yoghurt water made with mint, coriander, and green chillies (perfect for hot weather!), and the Sabudana Khichdi.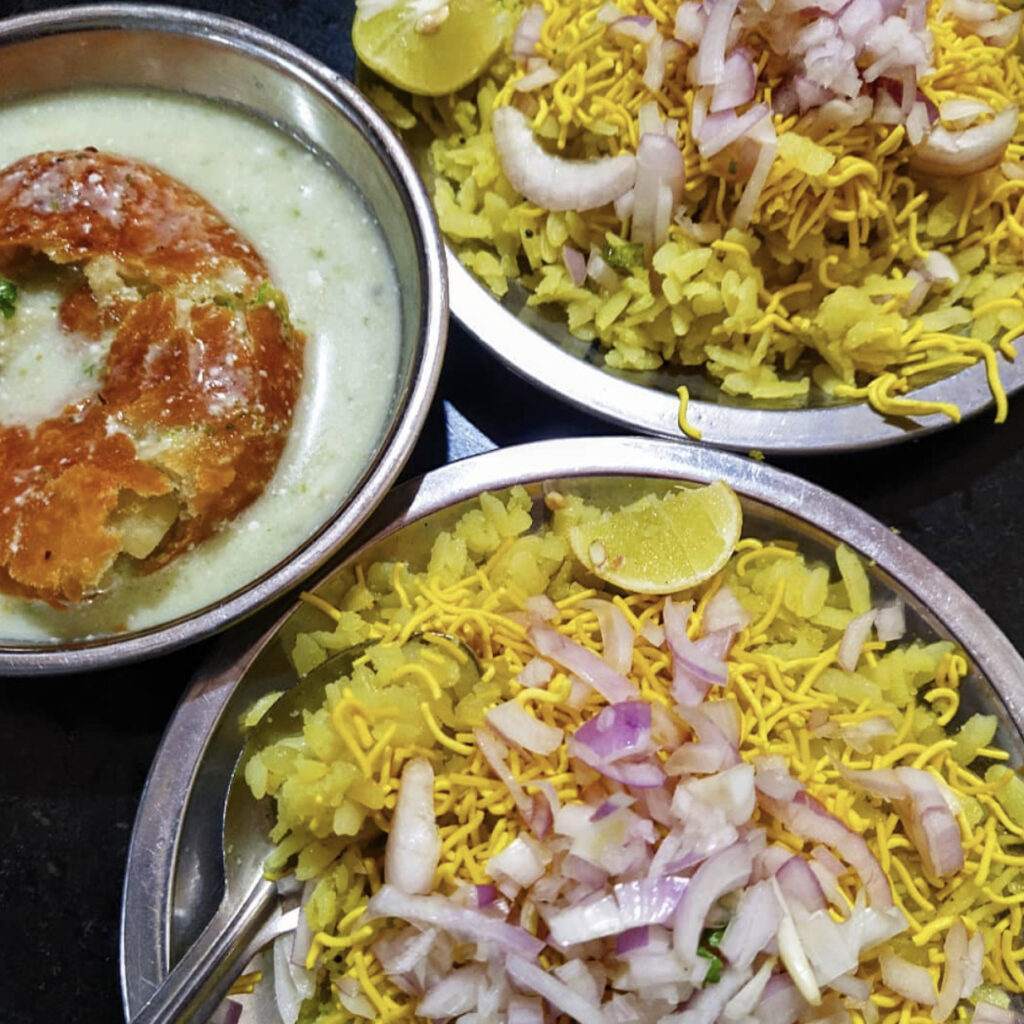 3. Aarti Sweets
Located in Sindhi Colony, Aarti sweets serves the most indulgent Sindhi breakfasts. Come here for your dose of dal pakwan and dal puri. You can't be in a sweet shop and not eat…sweet now, can you? Chef Amit insists that you try their gheeyar, suji sheera, and moon halwa! The shop opens at 7 am but breakfast begins from 8 am.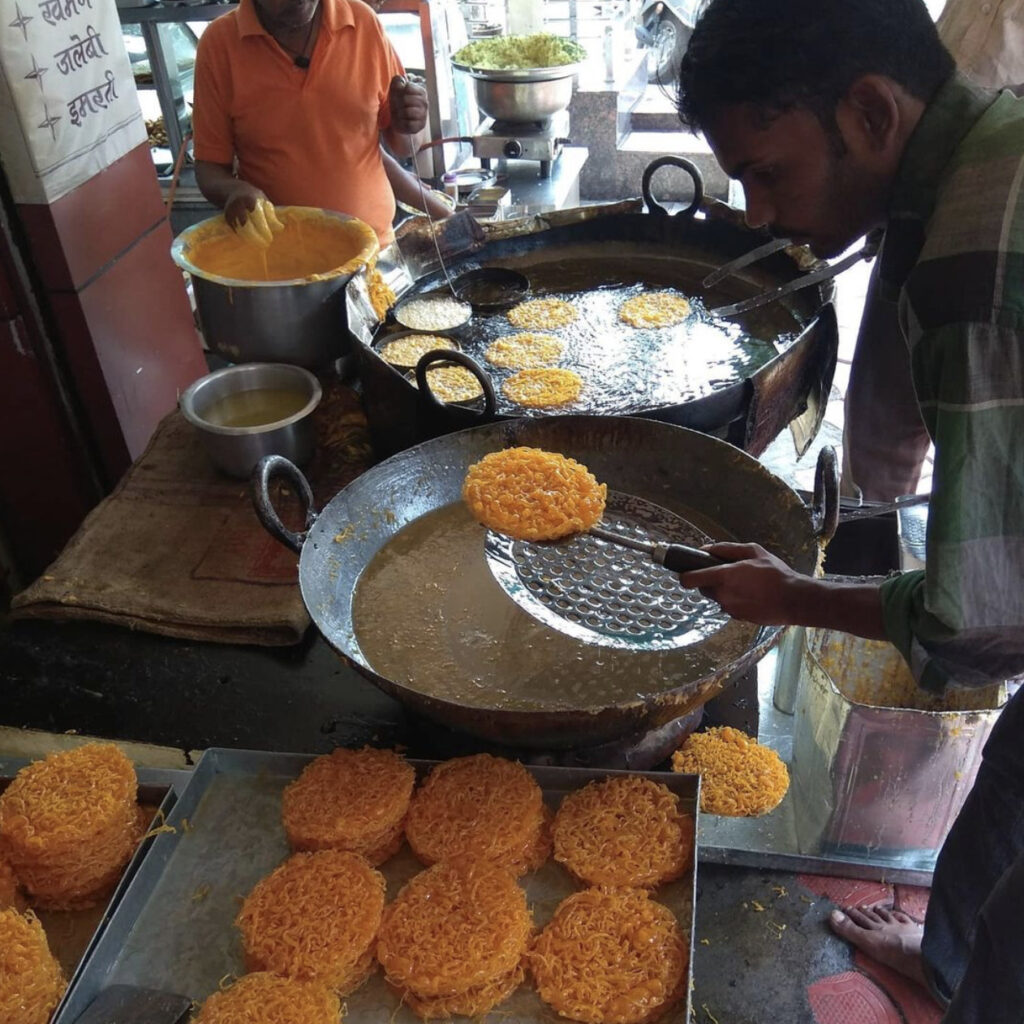 4. Kharab Chai
Chai so fine – it will spoil you! Yep, hence the name. Kharab Chai was started because of the owner's sheer passion of making tea for his friends and family. Today the whole of Raj Mohalla comes here for their breakfast and tea break. Don't forget to pair the kharab chai with a warm samosa or kachori!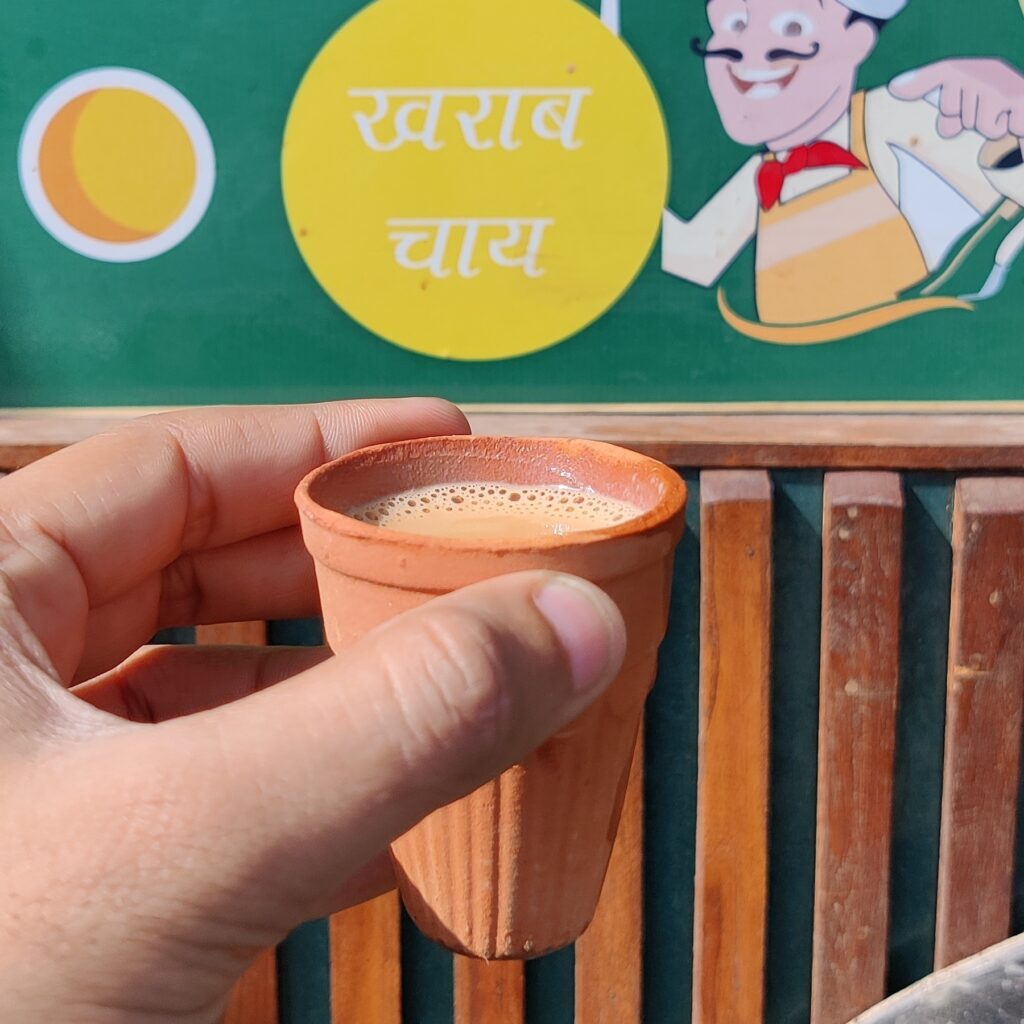 5. Jaivik Setu
Indore's organic sunday market, Jaivik Setu happens in the Rajshahi resort every week. Directly sourced from farmers – this sustainable market displays an array of fruits, vegetables and pantry staples. Once you're all stocked up – head over to the breakfast stalls and enjoy healthy breakfast too. From ragi idlis, red rice poha, hibiscus sherbets, to millet pav bhaaji – this is the perfect breather after all the kachoris you've eaten through the week!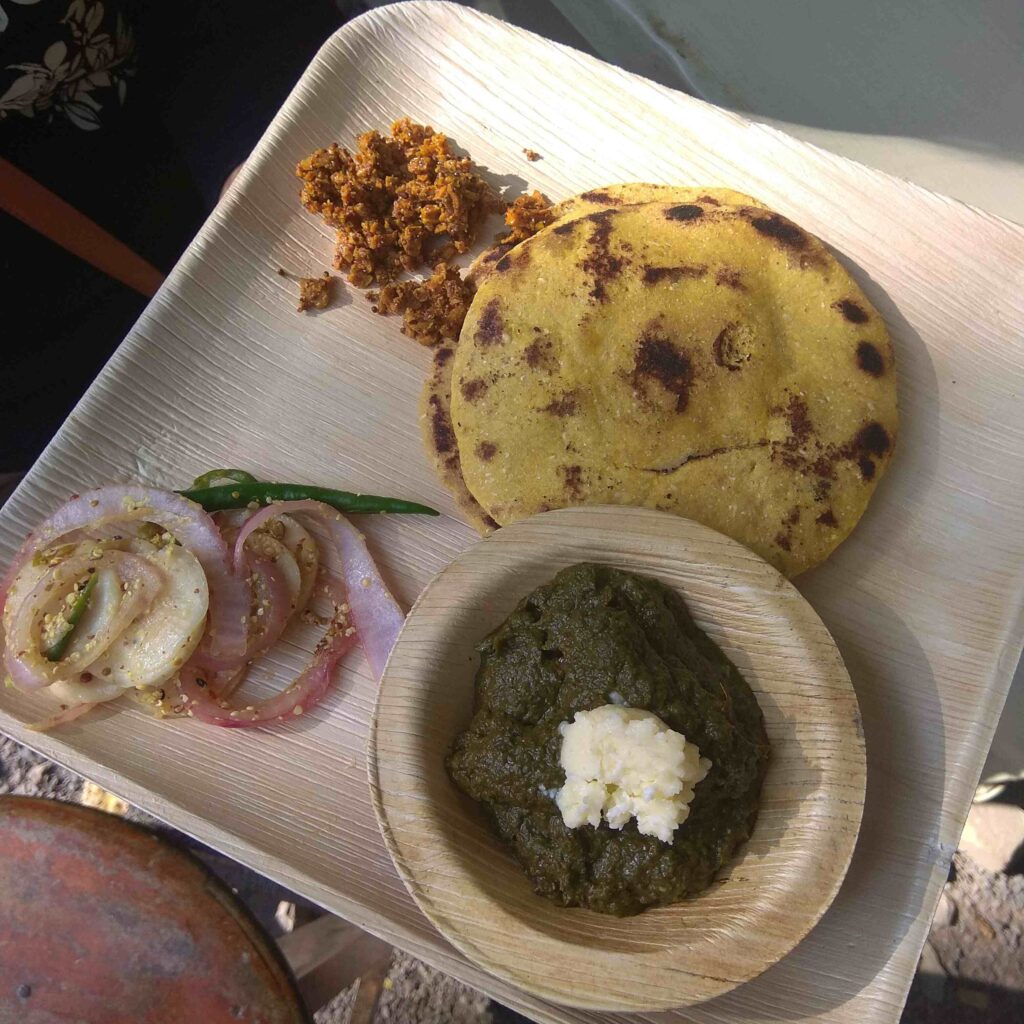 Chef Amit Pamnani is a culinary consultant and expert with over 25 years of experience in India and abroad and runs his own Dessert Business in Indore. He also hosts culinary enthusiasts in his homestay titled "Stay with a Chef" where he takes his guests on Food tours and conducts workshops with them.