Sarfaraz Ahmed, Head Chef at Tresind in Mumbai, spent his childhood winters in Kanpur visiting family and eating really well.
Until his late teens, every winter, chef Sarfaraz Ahmed would spend three months at his granny's place in Kanpur. The Head Chef of Tresind in Mumbai, says that his time in Kanpur were the 'happiest months of the year' for him – as much for the city's food as for the joy of meeting his family.
Shimla, where he grew up, did not afford him many opportunities to eat chaat or chatpata non-veg food. Kanpur on the other hand, had an abundance of both.
Chef Sarfaraz says visitors to Kanpur must keep two things in mind. One, the city is deeply tied to its roots, it is a very industrial old town, so all of the best food is found on carts and hole-in-the-wall eateries. Second, Kanpur's food shares its Mughlai origins with cities like Delhi, Bangalore, and Lucknow. In Kanpur, this influence is expressed uniquely, through its local, regional flavours. The essence of this, the city's traditional food continues to persist in the heart of the city, and its flavours have been a part of Chef Sarfaraz's palate since he was a kid.
Here are eight eateries he recommends for anyone wishing to eat well in Kanpur.
Kebab samosa
Chef Sarafaraz says Kanpur's favourite breakfast is also his: a sinful combination of kebab and samosa with a kothmir and pudina dahi chutney. The kebab is made with minced water buffalo meat generously seasoned with garam masala, chaat masala, and raw onions, bound with roasted chana powder, and then deep fried.
The samosa is nothing like what we'd expect. It is a doughnut-sized, disc-shaped, fluffy bread somewhat akin to a bhatura, which is wrapped around the fried kebab, with a dollop of the fresh chutney alongside.
Where: Rahmani Market, Talaq Mahal, near Baba Biryani House
Timings: 7 a.m. to 11 a.m.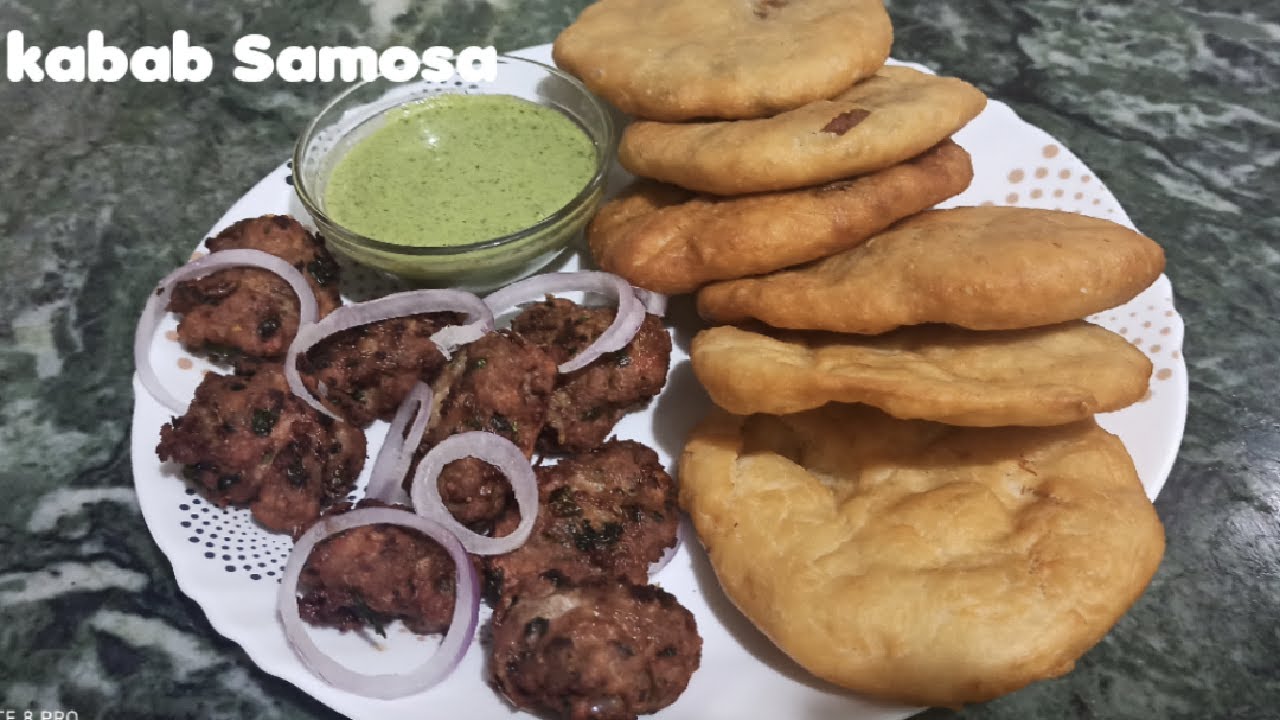 Luchi sabzi
Kanpur's luchi is made by the kilo.
This deep-fried puffy bread is made with fermented dough, much like its Bengali cousin. But the difference in Kanpur's version is that it's supersized enough to be torn into pieces and sold not by the unit, but by the weight. The kadhai the luchi is made in, as we'd imagine, is massive.
The sabzi component of this dish is typically a potato curry, or a dry potato masala, accompanied by a raita with chopped onions and cumin.
Where: Shehzade Luchi and Poori, Dadamiya ka Chauraha, Beconganj
Timings: 7 a.m. to 11 a.m.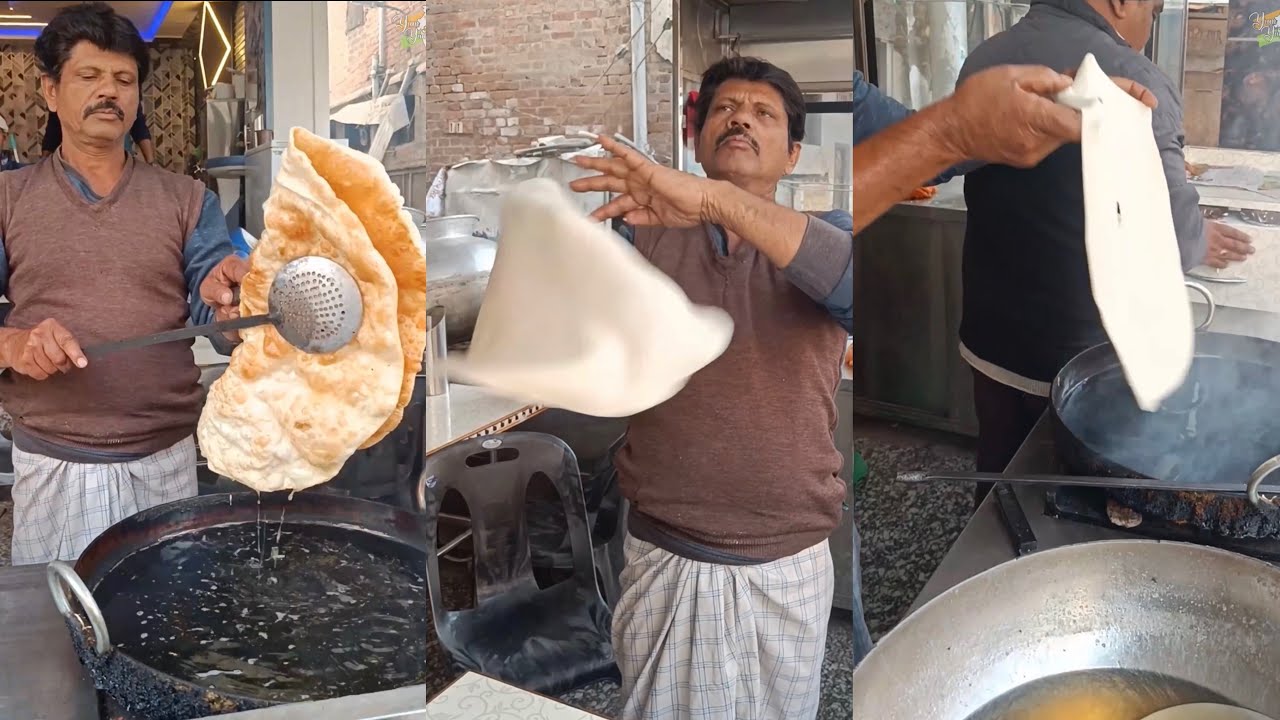 Seekh boti
Kanpur's seekh boti is made with khiri (or buffalo udders), and Chef Sarfaraz loves it for its smoky tenderness. This snack of marinated roasted meat comes with sides of lemon, sliced onions, and pudina dahi chutney. Chef says he has never had this kind of khiri seekh boti outside of Kanpur.
Where: Raju Seekh Boti, Dadamiyan ka Chauraha, Beconganj
Timings: 6 p.m. to 10 p.m.
Kheema kebab with ulta tawa paratha
Another one for b**f lovers, kheema kebab is a finely ground blend of minced meat marinated with spices and raw papaya. This spiced meat is then doused with ghee before it's cooked on high heat. The paratha, served alongside the kebab, has a flaky crust and a soft centre. As the name suggests, its ghee-laden dough is cooked on an upside down tawa. The meal comes together with a side of sliced onions and lemon.
Where: Naseem Kebab Corner, Rahmani Market, Talaq Mahal
Timings: 4 p.m. to 10 p.m.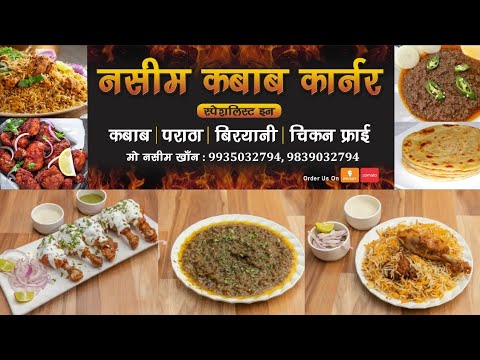 Mattha and bun maska
Pahalwan Ji's signature snack is a breakfast favourite in Kanpur, and here's why. It comprises fresh, homemade, churned white butter, generously slathered on a choice of breads – from multigrain or milk bread, to masala bread or a sweet cherry bun – served alongside mattha, thick buttermilk which is available in plain or masala versions. It sounds like an unlikely, if innocuous combination – but to hear chef Sarfaraz talk about it makes us wish Pahalwan Ji did intercity deliveries.
Where: Pahalwan ji ka Special Mattha, Phool Bagh, Nana Rao Park
Timings: 6 a.m. to 1:45 p.m.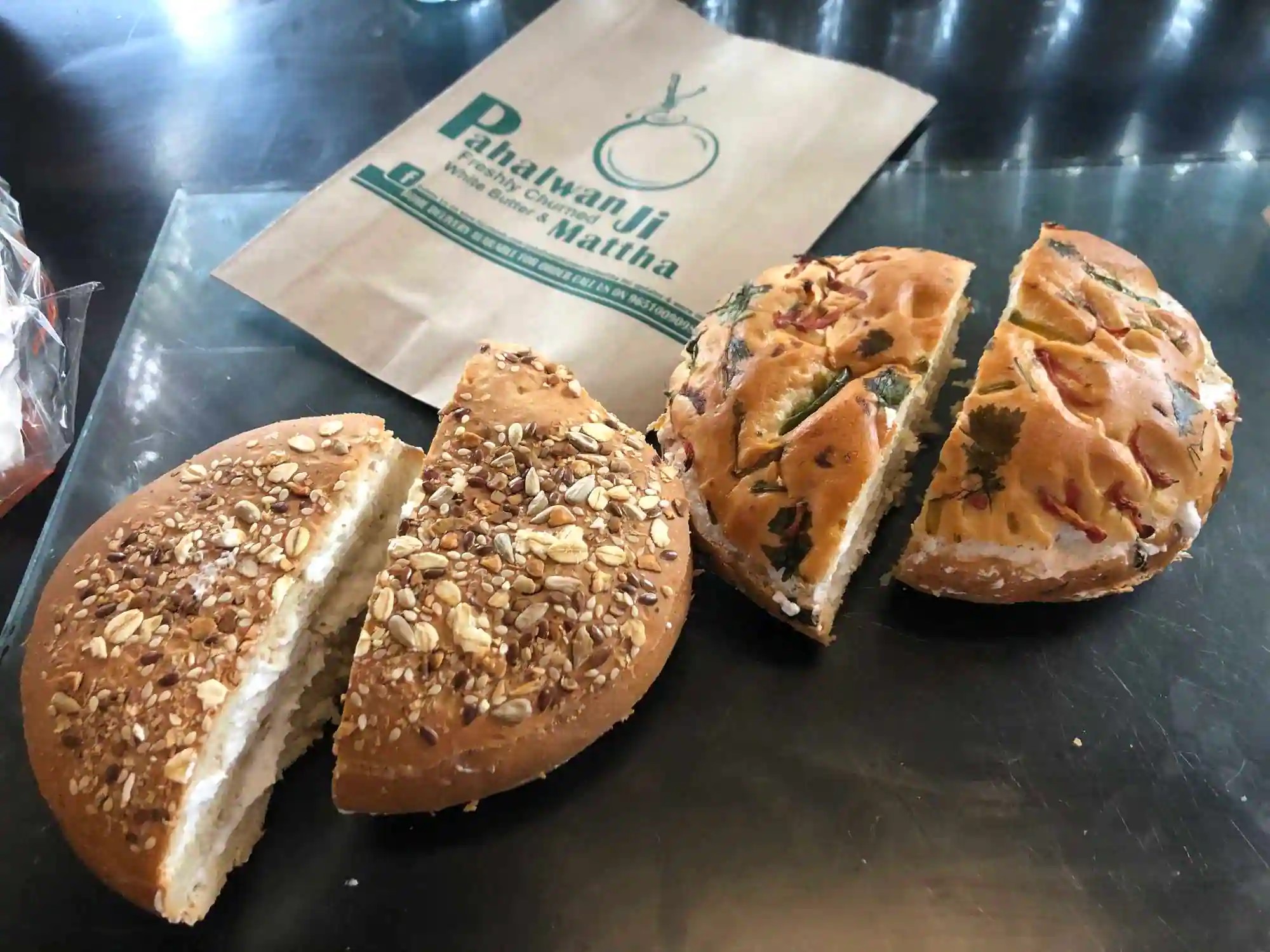 Suhal ki chaat
This is another street food that chef Sarfaraz says he hasn't found outside the bylanes of Kanpur. The chaat has flaky crisp puris, somewhat resembling Punjabi matthis, which are crushed and placed at the bottom of a bowl. These are then doused with a spicy gravy made with safed matar or kala chana. These are then topped with yoghurt, chutneys, chaat masala, and sev.
Where: Available at several street carts on Birhana Road
Timings: Early evening to late at night.
Gadbad chaat
This messy chaat is true to its name; it has mashed potatoes, chhole, tikki, and papdi, all tossed together with spices and pomegranate seeds. It is then topped with all manner of chaat chutneys and masalas.
Where: Guptajee Chaat Bhandar, Birhana Road
Timings: Early evening to late at night.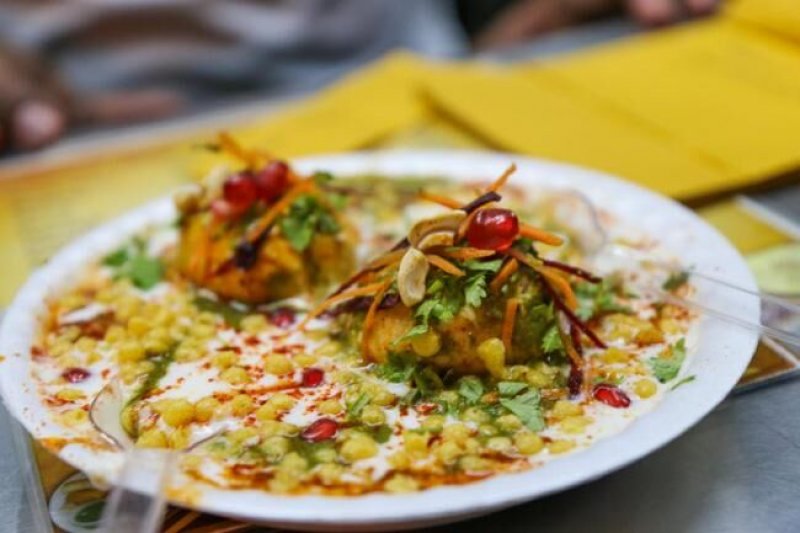 Makhan malai
Kanpur's iteration of daulat ki chaat is called makhan malai, and like its capital cousin, it is only available in winter. Creamy, sweetened milk is whipped and churned until it becomes cloudlike. Then, it is laced with saffron and topped with nuts.
Where: Shukla ji Makhan Bhandar, Nayaganj.
Timings: 9 a.m. to 10 p.m.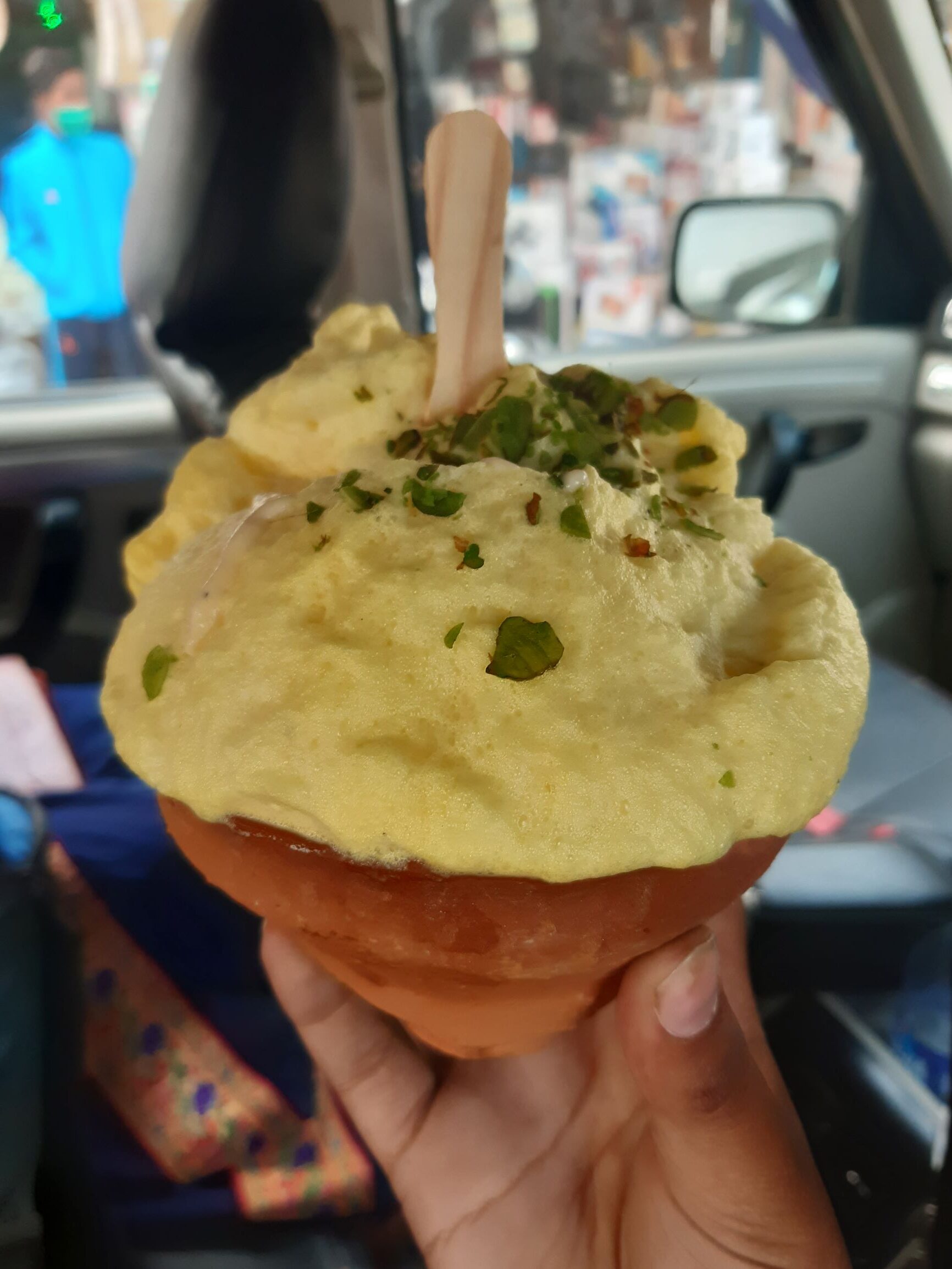 We hope you enjoyed this enthuGuide on Kanpur's top 8 Street Foods recommended by the head chef of Tresind Mumbai