Traditional community meals across the subcontinent have an inherent logic built into their order and presentation. Sadaf Hussain illustrates this with examples. 
Our grandparents must have encouraged us to eat carefully, and to eat food that makes us feel good; wo khana jo shareer ko lage (food that helps us grow), but we listened to someone else's parents and ate just chips and other trash. Terrible. However, this sane advice to consume food that helps us grow was meaningful even before nutrition science confirmed it.
Oppenheimer took a long time to grasp, "Now I am death; the destroyer of the worlds", after creating a nuclear bomb. Just asking his granny would have fixed the matter. They know everything. (Or maybe only Asian grandmothers have this superpower?)
Indian cuisines tend to be fairly advanced in their logic. The food of our feasts has not only flavour and texture, but also dher saara logic. This is food that is meant to nourish our bodies and souls, while also providing good health and longevity.
Often, when we're feasting, we find that we get a small bite of a sweet dish in the middle of our meal of multiple courses – this is essentially to reset our palates. Let me explain with an anecdote. I recently visited Rooh, a restaurant in Delhi. There, chef and food writer Taiyaba Ali was celebrating the flavours of Awadh through her pop-up. In the midst of our seven-course meal, we were served a mere spoonful of phalsa (Grewia Asiatica) sorbet. It was a playful little break in what was otherwise a rich meal.
I was curious, I wanted to understand why a sweet little something was brought in during a multi-course meal. I found my answer in Steven Witherly's book Why Humans Like Junk Food, where he writes, "As we eat [a] savoury course, we rapidly reduce our hunger pangs and become full; the pleasure of the first course has passed (savoury and hot). But as we indulge again with a new set of foods (sweet and cold), our appetite re-energises, and we indulge in the pleasures of eating once again." He goes on to provide scientific context to the ordering of flavours in a meal. Food lovers and food creators might simply say "sexy lag raha tha," because sometimes feelings explain why we like something as much as science does.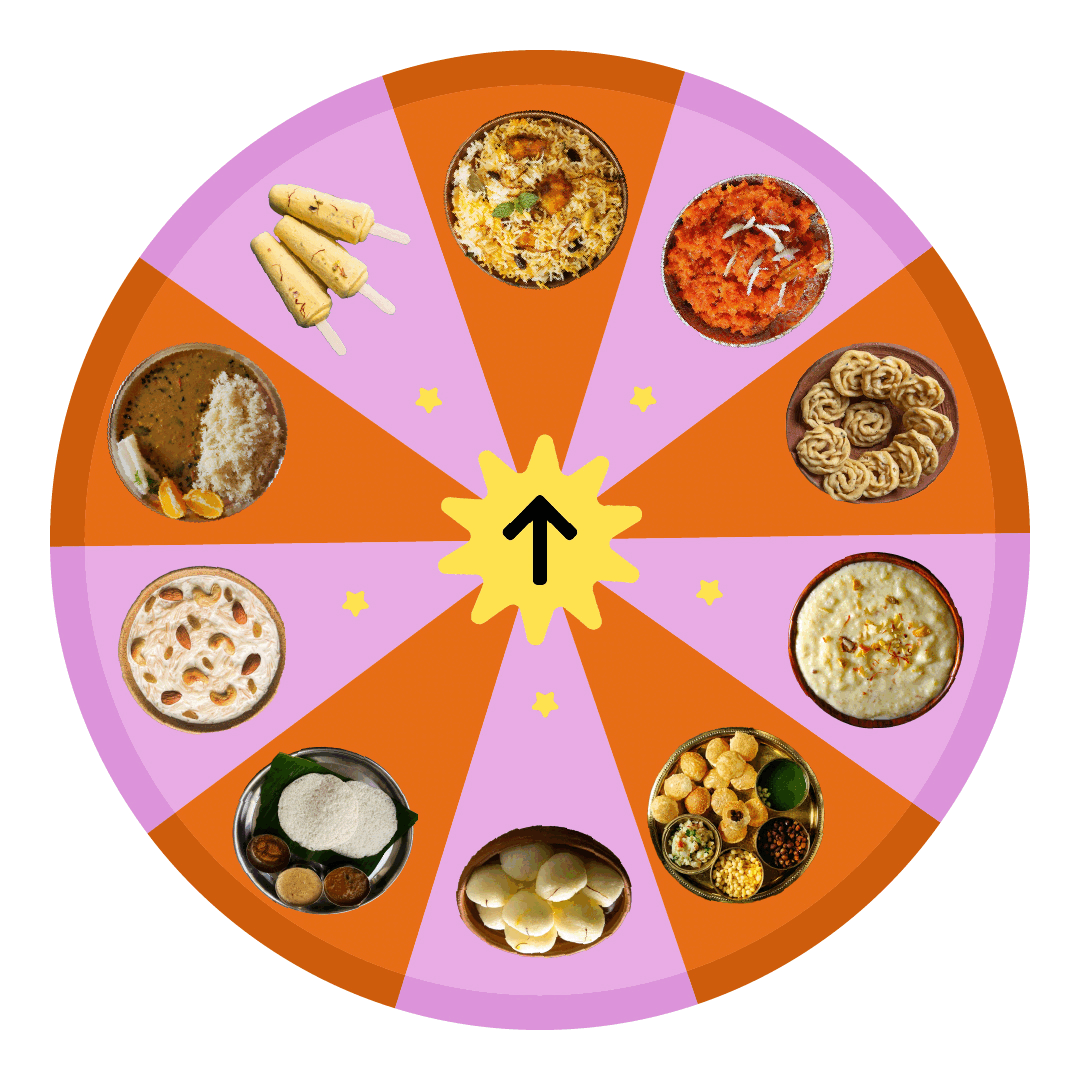 Sanskrit shlokas describe food as Brahma. || Annam Brahma raso Vishnu pakto devo maheshvarah | evam jaktva tu yo bhunkte anna dosho na lipyate || This shloka from Bhojanakutahalam says that food is Brahma, essence is Vishnu, and the consumer is Shiva. Everyone is born from food (Brahma), is sustained by food (Vishnu), and dissolves into food (Shiva).
On Eid-ul-Fitr, in the Muslim homes of the Indian subcontinent, the household food follows a pattern. Surprisingly, nihari is not usually served at night. At iftar, khajoor is followed by sharbat or cold water. Then fruits, fried foods, chickpeas, soaked yellow lentils, meat, and sweets are made available. Khajoor has high sugar content which provides an instant energy boost, then fluids to quench the thirst. Fried dishes like pakoda, meat samosa, egg chop and aloo chop provide fat, protein, and satisfaction. This flow of food is rewarding, and there is an orderliness in its nourishment. Islam allows food consumption freely as long as it is legal and specified in the book. Eat simply to satisfy hunger, not greed. But this last piece is also common to all religions.
Islam forbids waste, hence on Eid-ul-Zuha, after sacrificing the animal, every edible part of the creature must be consumed. Butchers offer us the liver and organ meats that constitute the first meal of the day. Flesh chunks are handed to the poor and needy first. Festivities are not only about you celebrating but also about giving to people who don't have; a true sense of community fosters when we all celebrate. From the same flesh chunks, we get slices for qorma, qaliya, biryani, keema, or kabab. But nihari or paya is always eaten the next day. Simple logic: start consuming food fresh and don't waste any food. Smaller pieces of meat, like organs cook easily, whereas nihari or kababs require more planning and time, and are cooked later in the day, or even on the next day.
For Sumayya Usmani, Pakistani-born author, her mother has always taught her to enjoy the sweets first. She says, "In Azad Kashmir (or POK) every festival and shaadi must start with desserts like meetha pulao and other desi ones like laddu. Mother used to say every good thing must start with meetha. Sweets also help in increasing the appetite." Maybe this is why we eat sevai first during Eid-ul-Fitr. According to dietitian Ritu Saxena, eating something sweet at the start of a meal is claimed to activate the taste buds. (I'd say that Mom knows best.)

Almost all community rites include a broad culinary canon, with dishes meticulously crafted and based on local seasonality. This is seen during Durga Puja. The meal symbolises divinity, purity, avarice, and exploitation.
The feast is its galore, shabab. Revellers get a variety of rice, seafood, vegetable, and meat dishes. The platter at a Bengali feast starts with shukto (bitter vegetables) and ends with sweets. The idea is to appease all the taste buds in our mouths; there should be no complaints in the end. We go home happy and satisfied.
Has anyone asked why? Sure, it tastes good, and the cooks want to prepare something new every day, but there is a deeper meaning behind it.
Bengal's pantheon offers many gastronomic possibilities. Durga likes paantaa bhaat (fermented rice gruel) and kochur shaak (colocasia stalks). Kali traditionally eats parboiled rice with boal, magur, and shol fish, colocasia, and bottle gourd. According to the paper, Foods Offered to Deities in Bengal, Kali is tamasik (dark), these ingredients are cooked with fish heads and sacrificial meat. Annapurna, the Eternal Mother, eats rice and greens from whatever is available. However, Laxmi, the goddess of prosperity and wealth, eats pricey fish like ilish (hilsa) and koi (climbing perch). Many of the food items commonly seen during traditional family puja feasts find their origins in such ritualistic practices.

Kashmiri cuisine, like Bengali food, is complex and subtle. According to Azmat Ali Mir, the co-founder of Sarposh, a Kashmiri restaurant in Bangalore, the daawat in Kashmiri homes begins with dry fruits, tea, and cookies. After some early mohalla gossip, the tarami, which is a beaten metal platter containing all sorts of preparations, arrives. Azmat says that in Kashmir courses are indistinguishable from each other — there is no such thing as a main or starter – everything is simply food. Tabak maaz, seekh kabab, shaami, dani phool, and haak – everything is served on steaming rice. Rista and roghan josh, which have similar gravies, follow these dishes. Then there are dishes like lehbi kabab and aab gosht. Gushtaba and marchwangan korma with local bread conclude this grand meal.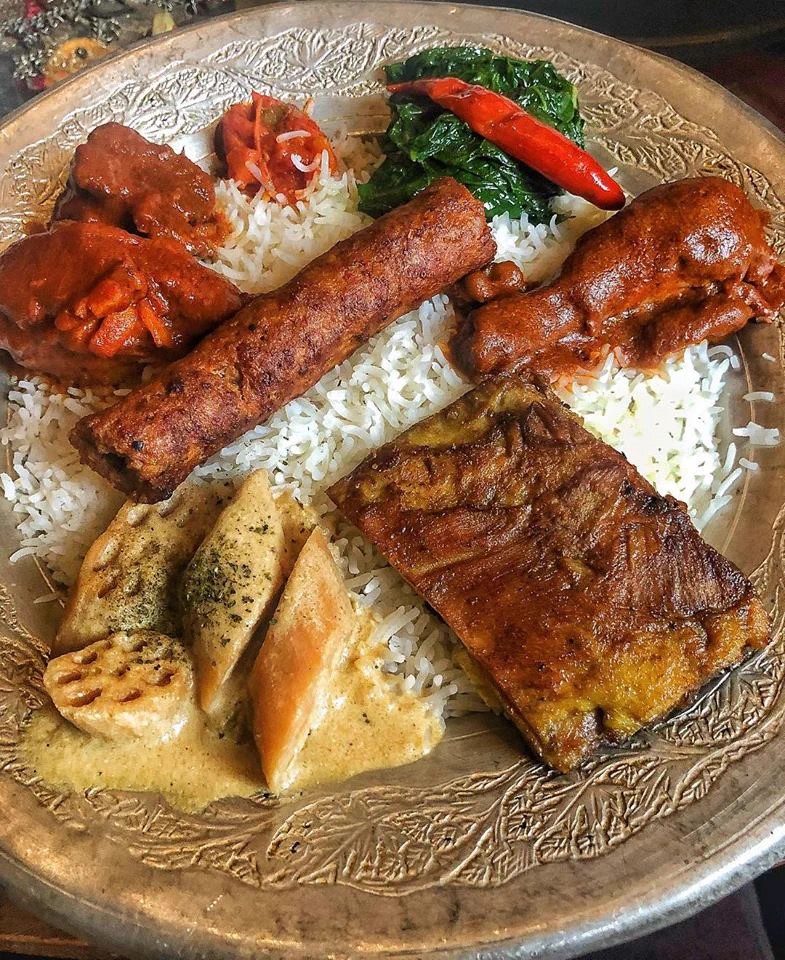 Azmat explains why food preparations are served as they are: "We serve drier meats on steaming hot rice because it keeps them warm longer, and balances the moisture of other dishes. This is especially important in the cold valley. When we talk about marchwangan korma, it is a spicy dish, perhaps the only spicy dish in the meal. It works well to balance a meal made up of otherwise mild dishes. It helps keep your body warm and it helps to digest the meal better – especially with all the fat that you have just eaten. In the end, you eat gushtaba to calm your stomach, and help you recover from the hot marchwangan." (Trust me, marchwangan korma is spicy. If you are not the type to tolerate hot food, you might want to go easy on it, unless you are a daredevil.)
Like Kashmiri food, Odiya cuisine has no starter or main course but "chau tuna nau bhaja", which translates as six fried dishes comprising of aalo bhaja, banana fritters, etc., and nine gravies. Odiyas amplify every texture and flavour in their meals, from crispy fried starters to mustard-rich gravy-based rice courses. Smrutishree, Masterchef India 2020 finalist, enjoys making gunda (rice, gravy, and crisps) and relishing every bite. The idea behind this way of eating is simple: to combine various textures for maximum pleasure. Whether it is meat or vegetables, texture matters. Odiya food has sour and bitter flavours and because of the state's tribal belt, Odiyas enjoy their vegetables as much as they do meat. And typically, a feast here is always followed by a sweet dish.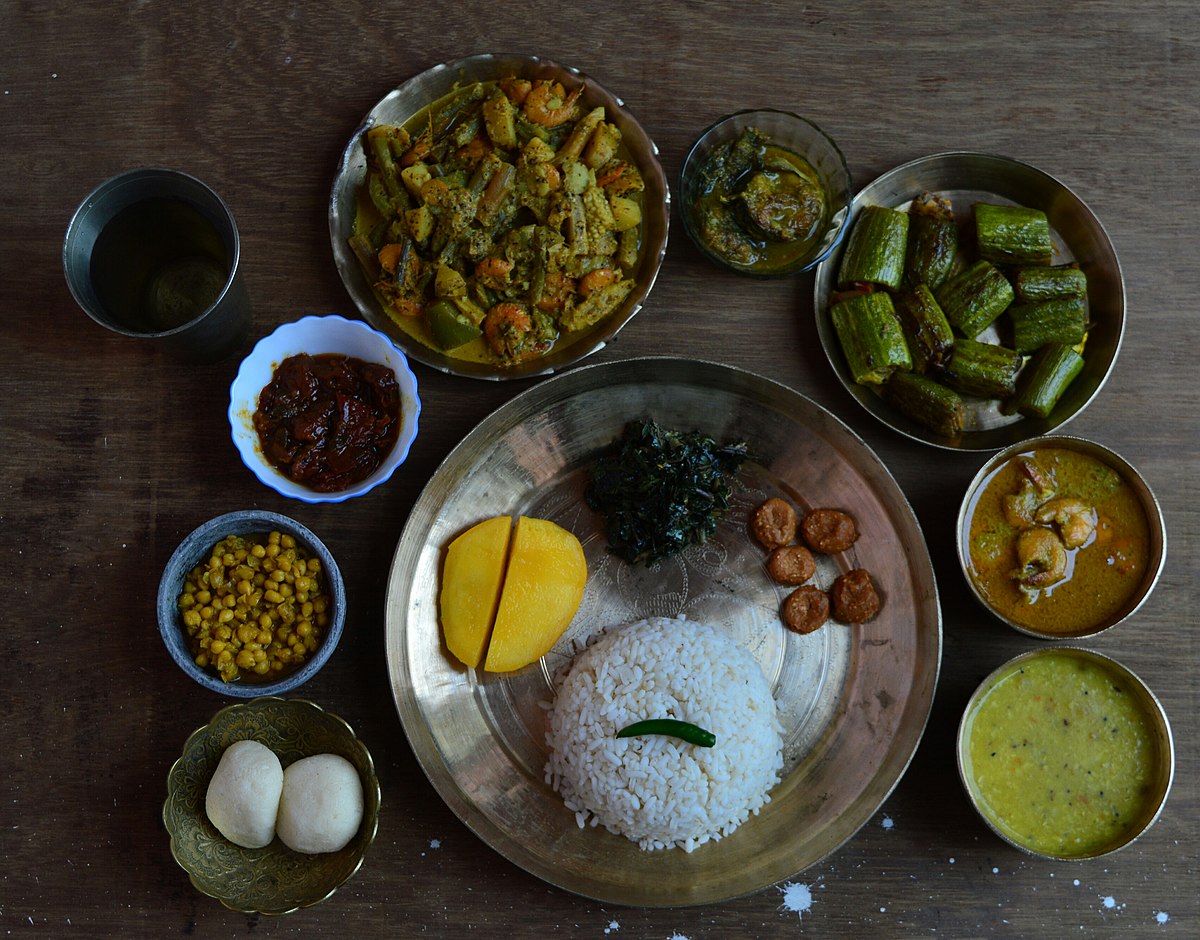 Food researcher and journalist Swetha Sivakumar says that Southern Indian food is sophisticated and multisensory; Indian food is theatrical and never monotone. She says that with homogeneous starchy food like rice or idlis, we add sambar to add flavour and refresh our tongues. Traditional Indian cooks emphasise creating a meal that satisfies all our taste buds, something fancy chefs are also emulating. When we eat on a banana leaf and are offered crisps, dal, and gravy-based dishes, we can eat them separately, but we enjoy them a lot better combined. Like in a Bollywood movie there is "maar-dhaadh-romance-action", there's something for everyone.
Even if we ignore science and ayurveda, "chobbo, chossho, lejjho, peyo", a Bengali saying that translates to eat, chew, lick, and drink, sums up most Indian feasts. According to Pune nutritionist Ritu Saxena, you should eat veggies first, then proteins and liquids, and then starch, to better regulate glucose and insulin levels. Our desi bawarchis already serve meals this way at feasts; often age-old wisdom and practices beat modern day science and logically spelled-out details.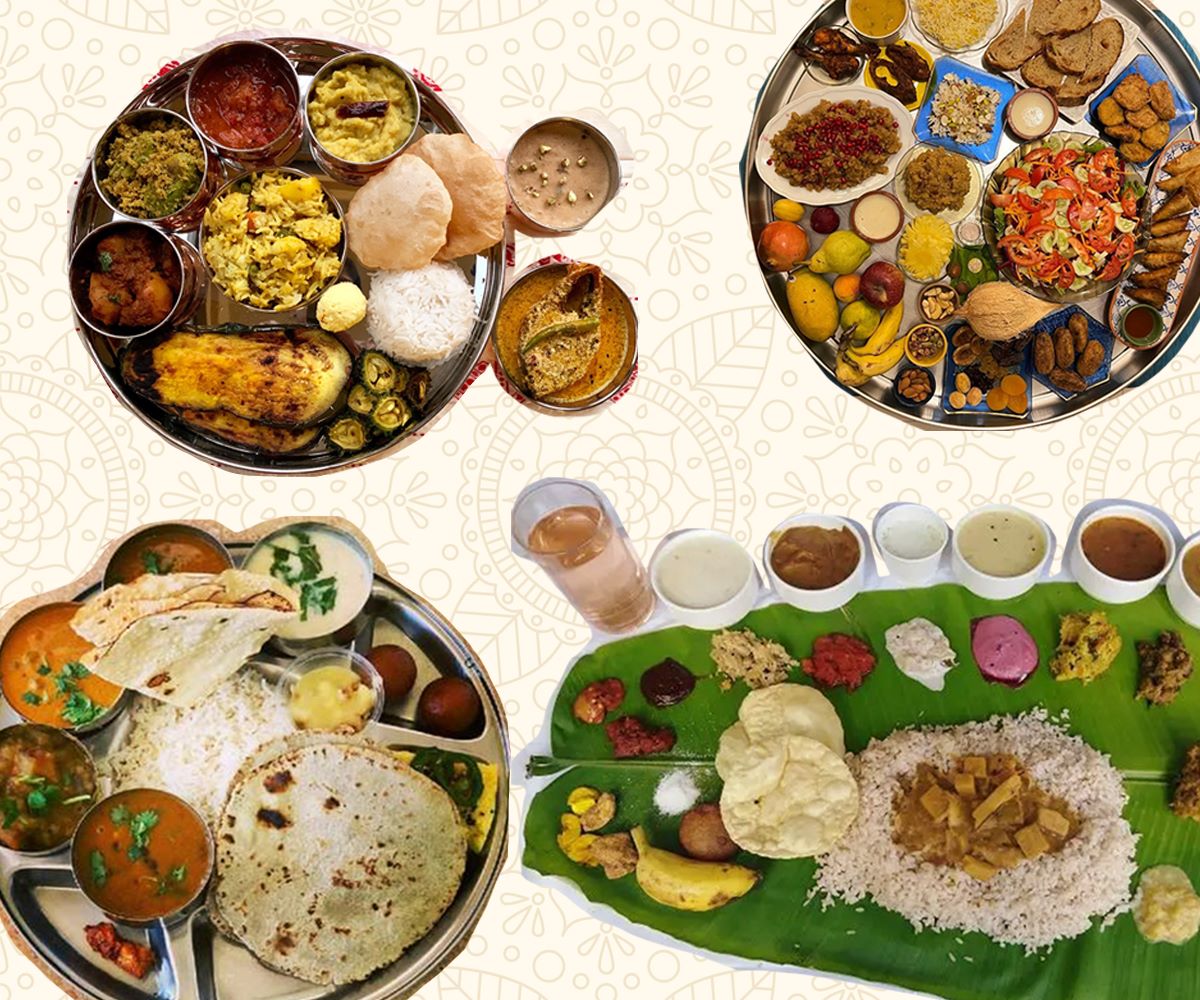 The current generation of "oye-hoye Amul makhan" fans prioritise excessive salt, taste, theatre, and mere pass itne followers hain, above nutrition and saleeqa (good etiquette) of eating food.
Modern science has explained food's nutritional value but disregarded its therapeutic value. I invite you to join any feast this festive season and enjoy the food which satisfies your mind, body, and soul with its perfect food sequencing. A good feast is never too heavy on the stomach, but it holds the power of providing ultimate gustatory pleasure.