An age-old recipe keeps Hyderabad's heritage alive.
When it comes to breakfast, I have always been mildly amused by Hyderabad's ethos. For a city that sleeps till about midday (most shops in the Old City don't open until 11 a.m.), it has a good bunch of traditional options for those who are up early. Morning lovers, in fact, have access to an entirely different world than the usual – the city is calmer, noiseless, and all its monuments can be seen without the usual intrusions.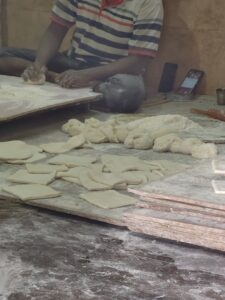 Breakfast in Hyderabad includes Irani cafes and other restaurants that serve an array of breakfast items – kheema roti, bhaji gurda (goat kidney), khichdi-khatta, poori with sabzi, idli, vadas, and even cheese dosas (Govind's bandi near Charminar is a favourite). Within this early morning world is also Khadeem Munshi Naan, a shop located in the vicinity of the historic Bibi Ka Alam Ashurkhana, tucked away in street corner of Purani Haveli, surrounded by local hotels selling beef biryani, beef kebabs, and other shops selling naan. The shop has been making their beloved, square-shaped soft flatbread the same way it was first made more than a century ago.
Even as skilled workers are trained in making the naan, its 'formula', its owner Abdul Hameed told me, is something that only the first family of the establishment know even today.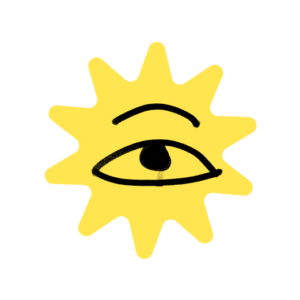 Munshi Naan dates back to the reign of Naseer-ud-Dowla, the fourth Nizam of Hyderabad, who ruled the erstwhile princely state from 1829 to 1857. It was started by a man named Mohammed Hussain, who used to work as a Munshi (clerk) in the Nizam's administration. His creation took the name of his profession after he set up the establishment in 1851. Today, Munshi Naan is owned by the Munshi's grandson Hameed who, along with his team of skilled workers, makes at least half a thousand naans everyday.
The process of making the flatbread at Munshi Naan begins the previous night. The skilled workers mix the ingredients for the naan – including flour and water – together as part of the preparation.They first have to knead the dough perfectly to make sure it is thick enough, and then, two or three of them sit inside a room to cut the dough into precise, square shapes. While this happens, another worker also punches tiny holes on top of each naan for air circulation, and finally, two more sit at the tandoor to place each batch of naans into the hot tandoor. This process of baking naan begins every morning at 7, and after a short break, begins again from one in the afternoon until evening.
The techniques that Munshi Naan uses is what makes all the difference. For one, they do it in a traditional oven which has burning coal in it. Every morning, Hameed and his team fire up and monitor the tandoor to make sure it is hot enough. "The way we make our naan is still the same since 1851, with only minor changes," Hameed told me when I visited. An important part of the process is jaggery water – once the dough is rolled out and shaped, two designated workers dab them with jaggery water before they are baked. This is what gives Munshi Naan's flatbreads their quintessential orange colour, and Hameed explains that similar to punching holes in the bread, the jaggery water also ensures that the naan doesn't stick to the tandoor and burn.
It is noteworthy that Munshi Naan, unlike most places, has still not shifted to a modern oven to bake their naan. In fact, when Hameed attempted to do it, the finished product wasn't nearly as good. "We just could not get it right so we continued this way," he said. Hameed mentioned that they add certain ingredients for more heat in winter, so that the naan can rise well. "Similarly, in summer, we have to change it accordingly."
"Ye purana formula hai," he said. "Isme thoda headache hai," he added, laughing. But he was resolute that these old methods are what make their naan special even today.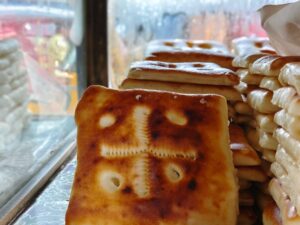 It has been more than a century that Munshi Naan has been in operation in Hyderabad, and the establishment is, at least for me, the perfect embodiment of our heritage. It's not a pretty monument or a crumbling old building for good photo ops, but a place that labours into creating something for the city's residents to relish. As a Hyderabadi and as someone who believes that we should preserve heritage everywhere, Munshi Naan is a permanent fixture in the history walks I conduct regularly in the city. Sometimes, I simply go there to chat with the owner. Other times, to pick up some naan. If we look beyond fancy monuments and palaces that form the dominant narratives of history, it is places like Munshi Naan that exist with such continuity, that make a city special and keep it alive.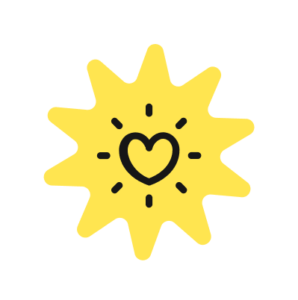 Yunus' essay is part two of our two-part series – The Flame of Pre-Independence Bakeries. You can read part one, The Matri Makers of Aligarh by Meher Ali, on the humble Aligarh matri that is kneaded with love, and baked for 16 hours.