In trying to curate her favourite breakfast, a Pakistani writer in Delhi negotiates her many identities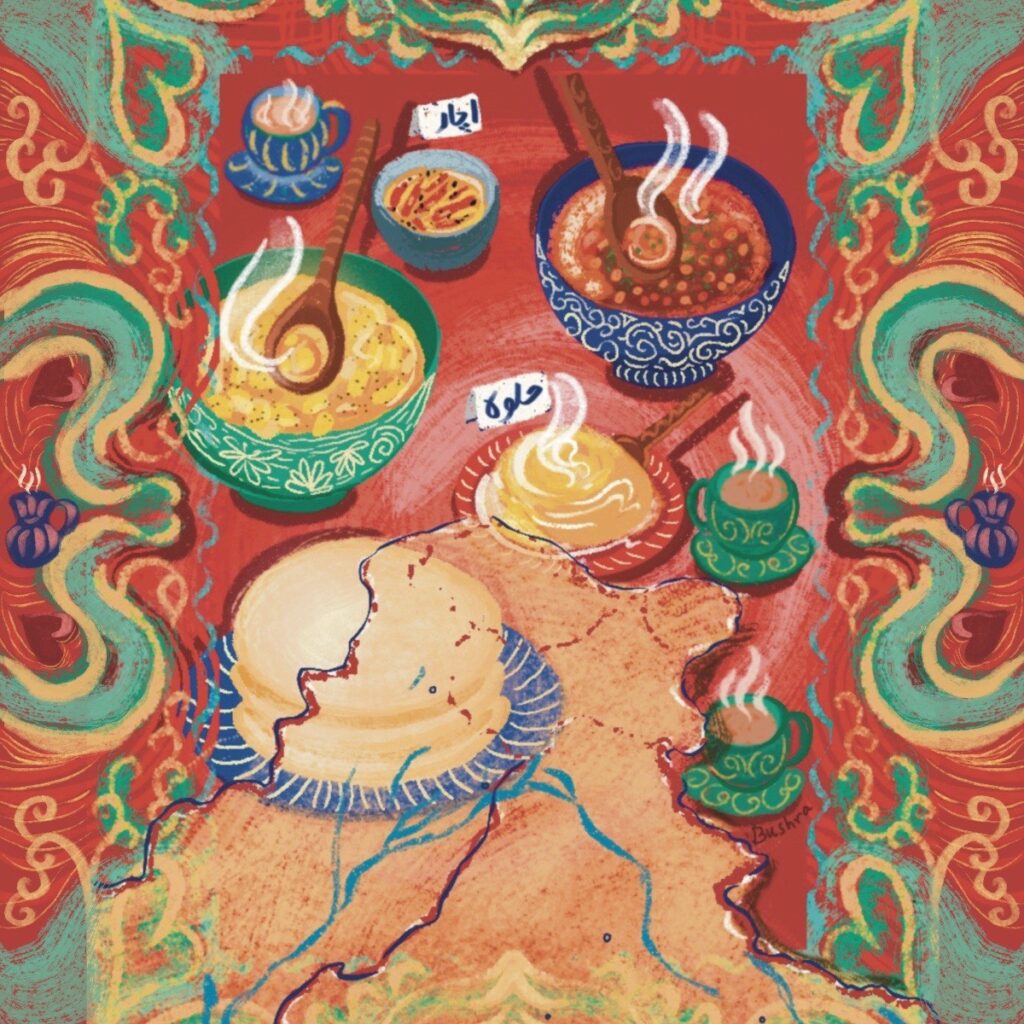 In 2016, I crossed the historically contentious Wagah Border between India and Pakistan to study at a prestigious university in Haryana. Even though I didn't know it at the time, I was leaving my beloved Karachi, where I was born and raised, for longer than I would imagine. Since then, it has been six years that I have lived in India. Long story short, I fell in love with a Dehlvi, or someone traditionally from Delhi – and moved to the Indian capital in 2018 to set up a new life.
Until some years ago, I returned every six months to Karachi. I would visit family, and get my fill of my favourite foods at home for the weeks I spent there. Chai paratha for breakfast, my mother's biryani for lunch, chicken karahi or Bihari kabab for dinner, and on Friday afternoons, roadside masala fries — the perfect evening snack. Among these indulgences, was also 'halwa puri', a breakfast that Karachiites usually have on Sunday mornings, and a ritual in my family home. To me, it was always the perfect weekend brunch.
Although the dish is simply called halwa puri, it consists of a lot more. There are two types of salan – chole and aloo – both served with puris; and the star of this vibrant spread is the bright orange halwa, which is made with suji and rich desi ghee.
In 2020, Covid-19 took over the world and my visits home were curtailed. Since India and Pakistan need only the slightest excuse to close their borders, the global pandemic served as a perfect one to intensify geopolitical hostility between the two neighbours. During the pandemic, I was unable to go home for two years and two months. It was then that I realised that I had really bid farewell to my city, its lights (or sometimes lack thereof due to incessant power cuts), its constantly alive streets, and its food – including halwa puri – which I had taken for granted all my life.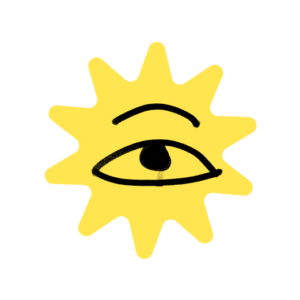 In Karachi, a famous spot for halwa puri is Karachi Sweets, which is run today by 70-year-old Mohammed Shahid, whose family hails from Delhi. In pre-partition India of the 1920s, Shahid Sahab's grandfather gave up his coal business to set up a sweet shop in the Bara Hindu Rao neighbourhood in Old Delhi. However, Shahid Sahab recalled, they did not sell the halwa puri that is popular in Pakistan today. Back then, they used to make what everyone called bhedawiyan, or small lentil filled puris which are now popularly 'kachoris' in Karachi, or 'bedmi puris' in Delhi, served with aloo ki sabzi.
When Shahid Sahab's father, Haji Jameel Ur Rehman migrated to Karachi in 1947, he set up Karachi Sweets with his brother on a then-cobblestoned street called Outram Road in the city's Old Town. But "the concept of halwa with puri came with the Punjabis", Shahid Sahab told me sitting cross-legged on a century-old takht which was left behind by the previous Hindu owner of his house in Karachi. Indeed, as he said, this quintessential Pakistani breakfast may have originated in the plains of Punjab.
In Amritsar, the popular puri chole is sometimes served with sticky, sweet saffron-coloured halwa. Haveli and Kanha Sweets are two establishments in the city known to do it this way. Amritsar, which is only several kilometres away from Lahore, is divided from the city not by distance, but by the historical disruption of the Wagah Border that separates the two. No wonder then, that this breakfast item crossed over into eastern Punjab so easily!
In fact, Sadiq Halwa Puri in Lahore – a popular eatery among traditional food connoisseurs – was started by a man named Chirag Din in 1880 in Amritsar. Din migrated to Lahore in 1948, and resumed the same business in the newly formed nation of Pakistan. As for Shahid Sahab, though his father and uncle have passed on, he runs Karachi Sweets with his cousin, serving halwa puri to nearby residents and people who come from near and far every morning, and every day.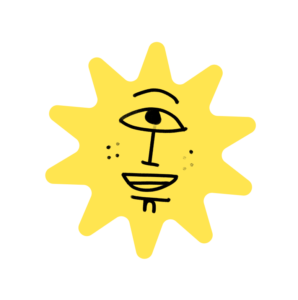 Last year, when life started opening up in Delhi, I went around Nizamuddin Basti looking for halwa puri on my husband's recommendation. Unfortunately, I couldn't find this vendor, and I had to begrudgingly satisfy my halwa puri cravings with puri sabzi; or like I had at other times – with chole bhature. The closest thing I have found to halwa puri in Delhi was the halwa paratha at the entrance of one of the lanes of the basti, which consisted of thick paranthas and sweet halwa. I found this vendor at the start of a whole street lined with eateries – biryani in large degs, kebabs on skewers grilled on burning charcoal, and their sweet smoke filling the air around.
Once, I even tried to curate this iconic breakfast from home in Delhi by asking a friend to get me halwa paratha, and some aloo and chole from the puri sabzi wala in the basti. But the halwa was white sprinkled with tons of ashrafis (little pieces of colourful dried fruit) and not saffron in colour, and the paratha was rubbery, unlike the flaky soft puris you get in Karachi. Despite my attempts, my curation had failed!
My journey to create halwa puri across the border is a remnant of my own hybridised journey, and that of the immigrants from India who migrated to Karachi after 1947, leaving behind everything they knew in search of a new home.
As I ate my failed curation, I wondered if I could ever feel truly at home when I was away from it. Or I could simply console myself with reminders of it; remnants of homeliness that appeared now and then.
Foods have a way of assimilating as they cross borders with those who make them. Just like puri chole crossed the newly drawn borders of 1947 from Amritsar to Lahore and took a life of their own, similarly, as local lore has it, the famous Aslam Butter Chicken of Old Delhi was inspired by a preparation in present-day Pakistan, even though I have yet to find it there.
Perhaps these borders, and the histories they hold mean that we are suspended, always looking for a home across them. For me, that looks like trying to find some semblance of home through food and recreating it from my memories. Maybe our shared histories make us forever moving, either physically or in memory, travelling between the past and the present, in order to find a sense of rootedness and places where we belong.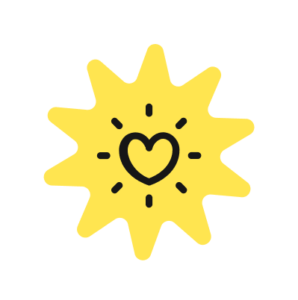 Maliha Khan is a writer from Karachi, Pakistan. Her work has appeared in the Tint Journal, The Remnants Archive, among others. She is currently working on a food memoir across Karachi and Delhi, where she spent a number of years living.
Illustration by Bushra Saleem
Bushra Saleem did her B.Arch from Indus Valley School of Art and Architecture and is currently doing her MA in Design from Goldsmiths, University of London. Her practice includes research, illustration and animation with a focus on gender, cities and dreams. Since 2020 she has worked with playground at Habib University on a gender and mobility research called Her City and Her Stories, along with illustrating for the Digital Rights Foundation and owning a small business called Noontime Stories, to name a few.