Whether in Glasgow, Mumbai, or New Delhi, home is a breakfast sandwich
A few months before I turned 24, I boarded a RyanAir flight to Lisbon carrying only a backpack and loose strands of essentials: passport, notebook, blotchy Ziploc bag with bits of cucumber and salt. I was being ferried from Brussels, where I lived and studied, to warmer climes by my generous aunt, who had gotten news of my voracious loneliness. She was offering me a hotel room to share, a bed, and a stiff drink.
When I landed in Lisbon, I hugged my aunt and took a picture of our hotel room, then slept for two days straight. On my third day, I left our room, sending my friends photos of my feet in sand, and pegging stupid notes in my journal as I sat on a rock near the beach. I had been away from my home in New Delhi for a year by then. The first-worldly freedoms of IKEA visits and boxed wine had lost their charm, and I had settled into a drudgery churned by a trinity of stresses: one-sided love, abusive restaurant job, and never-ending thesis.
My choices manifested in my lack of an appetite. I, usually the kind of person who ate other people's samosa crusts before they got to them, had become an unenthusiastic diner, a dinnertime dawdler. In those first few days of my trip, I smoked cigarettes on the hotel balcony and ate old oranges and limp rice cakes from my bag, with no hunger for the new, possibly wonderful city I had access to.
Finally, however, I stepped away from my confines to explore. Lisbon's strong sun and ceramic wall tiles sent me into some kind of meditative slumber, and after a couple of hours, I found myself, by instinct, in a long queue against a small shop. "Bi-fa-na," she said as I approached the counter, with rightful disdain for tourists like me, but she softened when I nodded yes.
"One?" she asked, and gestured a price. I handed her two Euros, and she returned me a sandwich packed in old newspaper. Tucked inside a round of bread was crisp, fatty pork meat whose oils awakened in me a sensation of fondness, even pleasure, and stirred me out of a deadpan slumber I had been carrying around the past few days. Gratefully, I ate my bifana in four large bites.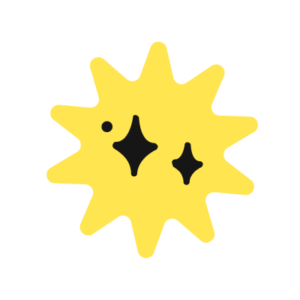 The bifana is a Portuguese breakfast sandwich – a simple, no-fuss meal eaten in the mornings by work-goers, students, and grandmothers on their way to the fish market, their dress-hems dodging their ankles as they run up the city's sudden hills. It's emblematic of a universal genre of sandwiches that has become the anchor for my travels. Their principle is simple: a local ingredient, be it meat, lentils, or sugary condiments, that is slid inside white bread. The breakfast sandwich conjures up a simple trick that drives lives everywhere, eat something warm, or sweet that fills you up and arms you for the day.
Even as the bifana was a dish I had never encountered, it raked up familiar memories. Of Mumbai, where my father had worked for a decade, we ate vada pav when I visited every morning. At university, I would drolly drag myself to class with a greasy bun-kebab and a book of T.S Elliot's poems stuck conceitedly under my arm, causing my professors to roll their eyes every time I entered the door.
If common wheat is grown all over the world, and sandwiches are a global phenomenon – that they are eaten for breakfast in many cities of the world comes as no surprise.
Breakfast sandwiches cross continents and form crucial junctures between cultures that may have never met.
When I travelled, I became fixated with finding the sandwich a city ate for breakfast, and not just because it is an ideal way to eat a first meal. In New Delhi, at home, meals are quick practical affairs. Outside the house, I would swarm with millions of other diners around the corners that held my favourite foods, grabbing snacks to run away with. So, when I was away, to be able to hold breakfast and watch a city pass by, sometimes languid, sometimes fast, was nothing short of a luxury.
In many of the cities I have come to know, corners that held breakfast sandwiches also become a window into a city's most crucial participants: migrants, builders, farmers, and butchers, the people through whom civilisation thrives, and on whose shoulders culture sits.
Breakfast sandwiches are key holders to a city's histories, a glimpse into the lives of those who build them and not just the lives of those who reap their gifts.
I found this in a sandwich I first ate not long after my return from Lisbon, when I moved to Schaerbeek, a neighbourhood inhabited by Turkish migrants in Brussels. I felt at home there: my bad French wasn't a problem; there was always fresh mint in the stores. Only a week after I moved, I came upon a shop near my house selling tantuni, a Turkish sandwich in which strips of lamb or beef are diced, fried, spiced, and slid inside bread with a large green pepper.
Twice a week, for the next 15 months, I would spend an hour before work at the shop, sitting outside on a plastic stool and talking to the chef as he played Bollywood music videos, which he loved and I tolerated. Tourists would tumble into the shop sometimes, much like I did in Lisbon, and I would humour them. "I am Indian. No, this is not Indian food," I'd explain. "Yes, it's spicy. Yes, it's very good."
I ate the tantuni in secret for weeks before I let my secret trickle down to friends – telling the non-Europeans first, who were, like me, far away from what they knew. Even as we had moved, our palates were stuck in India, Lebanon, Cambodia, Pakistan.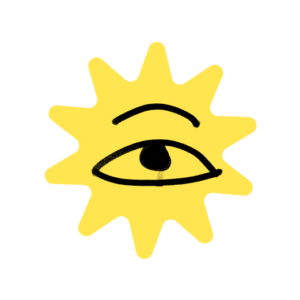 Four years ago, I arrived in Glasgow, Scotland with valiant dreams to build a life in the Scottish city and fight for someone I loved. One of the small routines I developed was a morning walk to eat a Morton roll with creamy, warm scrambled eggs that were salted generously and placed inside crusty bread.
Despite my deepening relationship with Glasgow's streets, any notions of romance I had nurtured began to turn to dust. I had no way or right to remain anymore, British bureaucracy would fling me out of the country soon after I had showed up.
In my last week at the shop, I lingered for hours, pretending to read the paper and watching the amble by – a fighting couple on the way to the supermarket, daunting art students in expensive overalls. Before I left, I bought a 20-pack of rolls from Rosie, the shop's baker, and asked her, in involuntary tears, if the shop would be around if I ever came back.
"Of course, sweetheart!" she said, dusting her apron, embarrassed on my behalf. "A bread sandwich for breakfast, right? It's not going anywhere. It's all anybody wants."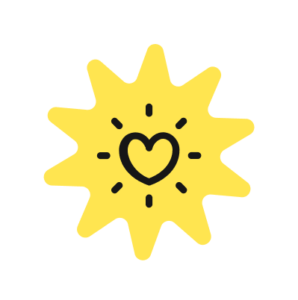 Sharanya Deepak is a writer from and currently in New Delhi. She is also an editor at Vittles Magazine. You can read more of her work on her website: sharanyadeepak.com
Illustration by Priyanka Kay