Saturday afternoons are always busy at Victoria Park in East London, particularly in the summer stretch of July and August. My recent visit, in July, 2022, coincided with the celebration of Eid-ul-Azha and the start of school holidays. The sprawling park buzzed with murmurs of Bangla and Arabic as families huddled under puddles of shade, and unpacked spreads of home-cooked food for a celebratory picnic.
Perched on my bicycle, I made my way to Pavilion Café, located on the edge of the boating lake after a ten-mile ride. The crowds spilled over into green patches of the park and dissolved into the distance as I rode. The café's vivid-coloured outdoor tables, that overlooked the lake were scattered with plates of cinnamon and cardamom buns, cheese croissants and cups of Builder's tea – essentially chai that's strong, white and sweetened with plenty of sugar – and dark, aromatic coffee.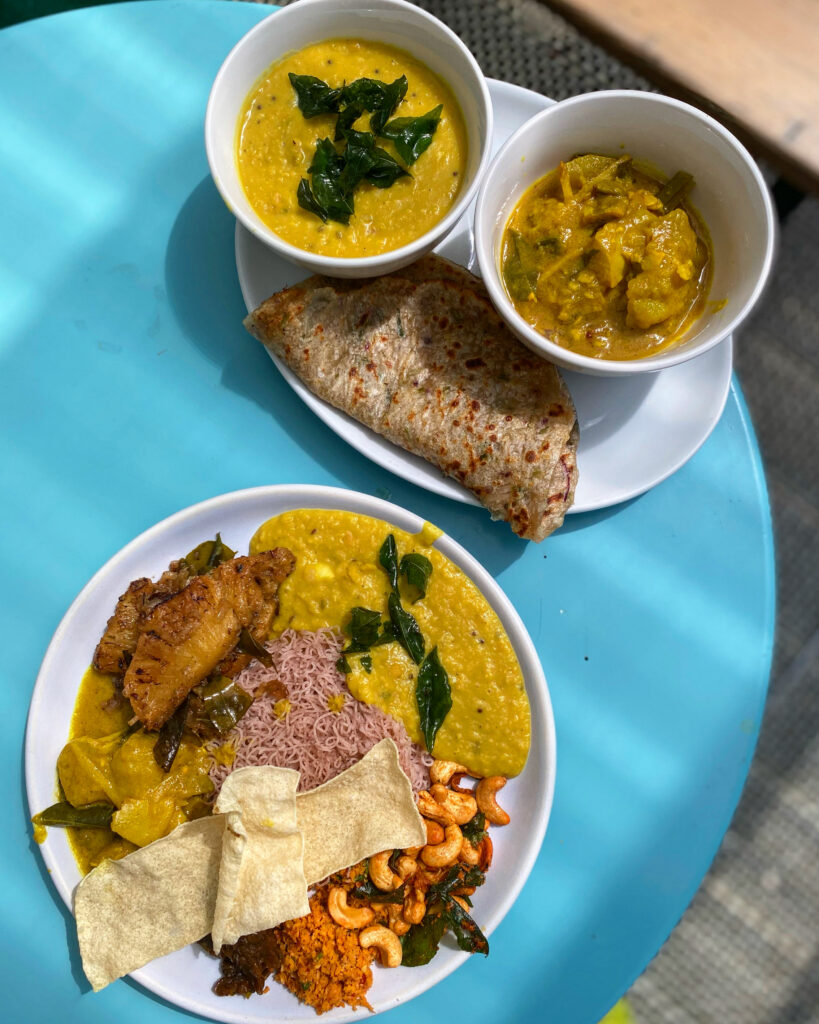 But what summoned me back towards the café week after week was the small selection of Sri Lankan brunch dishes. Pavilion Café and its bakery have been around for over a decade. The offering of a Sri Lankan breakfast stemmed from co-owner Rob Green's time spent volunteering in Sri Lanka, which served as an entry point to the culinary culture. I had briefly lived and worked in Colombo and had family ties in the city. My time there – often in long or short spells – spanning over a decade had also been a gateway to understanding and appreciating the cuisine bearing imprints of its Tamil, Muslim, Burgher, and Sinhalese communities. It's no coincidence that my breakfasts at Pavilion have always been solitary. Memories of meals come to me in vignettes and I want them to animate my present without interruption – fish curry and egg hoppers made to order on a rooftop under a canopy of stars, isso vade on Galle Road, achaaru outside the mosque in Pettah.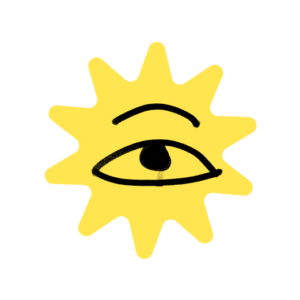 Victoria Park is situated in the borough of Tower Hamlets, which is home to the largest population of Bangladeshi migrants to the United Kingdom. Sitting here, I am far from the constellation of Sri Lankan restaurants serving short eats, hoppers and fiery curries, that are spread across the city from Wembley in the North to Tooting in the South, and which have nourished and sustained a migrant community for generations. But part of the pleasure of eating out in London is that in addition to these hubs, cuisine from former colonies is diffused across the city, often cropping where you least expect it.
For breakfast at Pavilion's, I usually order a plate of tangled string hoppers, which arrive with accompaniments: seeni sambol, sweet, tart and fiery in equal measure; a thick pariyuppu speckled with curry leaves; and a pol sambol with unforgiving heat. At times I ordered just the pariyuppu, which came with a side of braised beetroot curry, and a large pol roti made from flour, grated coconut, diced green chillies, and onions. It was a stimulating breakfast that subdued the desire for lunch.
When I discovered the Sri Lankan breakfast at Pavilion's, it made me wonder about the shifting contours of what is considered English food.
Pavilion's offering is in my view very much anchored in Sri Lanka via a swiftly gentrifying east London, but there are no claims to reinvention, imaginative cooking, or even authenticity. The menu briefly describes each dish simply through a list of ingredients rather than conjuring up an idyllic narrative about food from an ex-colonial island with resplendent beauty.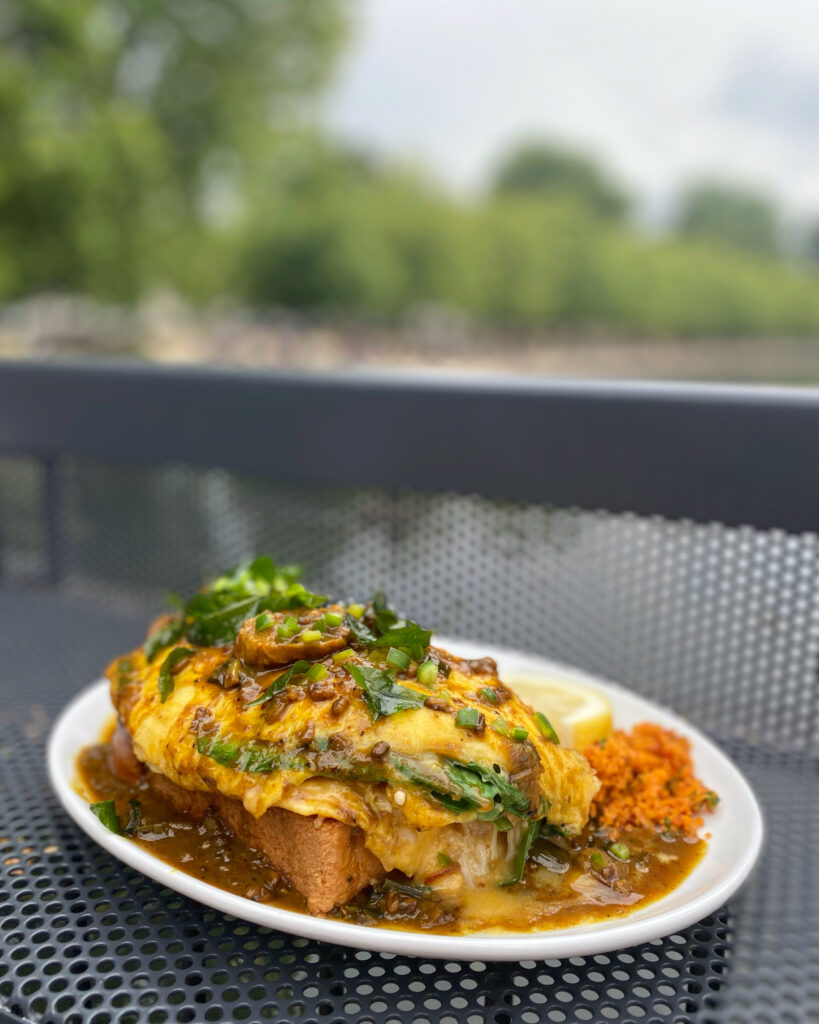 On my most recent visit to Pavilion's, I asked for the weekly special – the curry crab omelette, which was a delightful revelation. With the structural integrity of an omelette, and the fluffiness of scrambled eggs, the white crabmeat was folded into a sauce redolent with black pepper, generous knobs of ginger, green chilli, and curry leaf. In this dish too, pol sambol served on the side provided a satisfying umami kick.
The texture reminded me of maghaz masala, which I had consumed with fervour growing up in Karachi, and continue to relish each time I return to the city. A reminder to me: for a meal to be transportive, it doesn't always need to rely on the craft of storytelling, it can be an isthmus connecting the various places I have called home.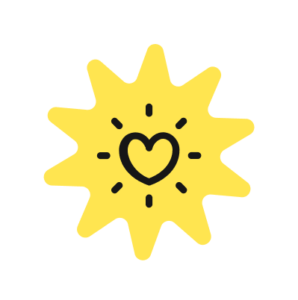 Rida's essay is part three of our three-part South-Asian Breakfast series. You can read Vasunthara Ramasamy's essay on her favourite breakfast Appam's journey that has traversed borders (and toddy laws!) and reached her native Singapore (part one), and Youlendree Appasamy's essay on Kara Nichha's puri-patha, that looks at the history of how migration, colonialism, and indentureship influenced the cuisine of Indian South Africans (part two).